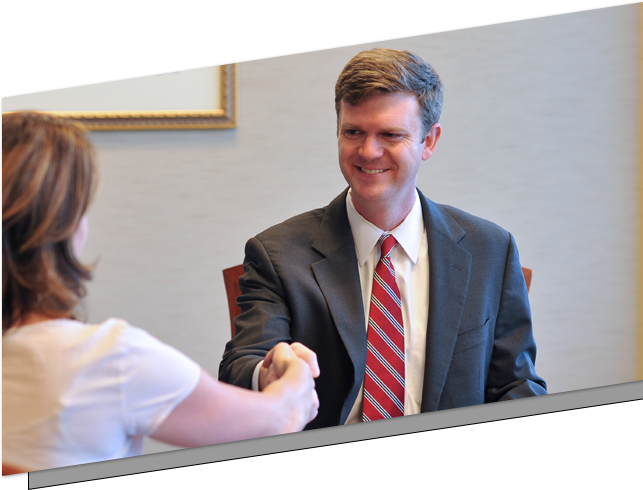 Andrew and Daniel go out of their way to develop personal relationships with their clients, taking the time to understand their unique needs so they can provide the best in custom-tailored representation.
Decatur Workers' Compensation Lawyers
The law firm injured workers can turn to when they've been hurt on the job and need help getting benefits
At the O'Connell Law Firm, LLC, our sole purpose is to make sure every client receives the medical treatment and income benefits to which they are entitled under the Georgia Workers' Compensation Act. If you've never had to apply for workers' comp before, it can be confusing to know if you are getting the right amount of benefits and how to settle your case. Our Decatur workers' compensation lawyers are here to answer your questions and guide you through the workers' comp process while making sure you are treated fairly and get the benefits you need and deserve after an injury on the job in Georgia. Call our office for a free consultation regarding your case.
The experience you need when you've been injured on the job
Lawyers who routinely handle civil or criminal matters might be familiar with the civil and criminal courts in Decatur and feel comfortable going before a judge at their local courthouse on a variety of matters. Workers' compensation, on the other hand, is a world of its own. Georgia workers' compensation has its own state agency, its own laws, and its own judges. Hearings and appeals in workers' comp cases have their own sets of rules and procedures that are unlike other courts. Getting a lawyer experienced in workers' compensation is essential to helping you with your claim.
Experience in Georgia workers' compensation is exactly what you'll find at the O'Connell Law Firm. Andrew O'Connell has years of experience working for various defense firms; he knows all the insurance company tricks and how to respond when they aren't playing fair. Dan O'Connell has experience working directly for Georgia workers' compensation judges. He is a lawyer who is intimately familiar with the courts and process involved in workers' comp claims. Together, the O'Connell brothers have the well-rounded experience needed to tackle any Georgia workers' compensation issue.
Attorneys in Decatur know our work and reputation and frequently refer matters to the O'Connell Law Firm. Personal injury lawyers who regularly represent people who have suffered an injury due to another's negligence make the choice to call our office when they meet a client who has been injured on the job. They recognized the specialized nature of a workers' compensation practice and trust that we will take good care of their clients and meet their needs.
A family law firm that treats you like family
The firm's principal attorneys Andrew and Dan O'Connell are more than just law firm partners. They are brothers who grew up in Decatur and are proud to make their homes here, raising their families and serving the hard-working people of Decatur. Dan and Andrew are close to each other and with our clients. When you hire the O'Connell Law Firm, you meet and speak directly with your attorney, not a case manager, so you get the answers straight and know your case is being handled with the utmost priority and diligence. You'll find a family atmosphere at the O'Connell Law Firm and enjoy a family-type relationship with our attorneys and staff – an experience you can appreciate when you're hurting and looking for help from a team you can rely on.
Ready to Handle the Most Severe and Complex Work Injuries
Making sure you get the right medical care and level of income benefits means understanding the nature of your injury and the limitations it puts on you. We work with orthopedists and other medical specialists as needed to make sure we fully understand the facts of your case and are able to present those facts to the insurance companies as well as the judges and claims examiners at the Georgia State Board of Workers' Compensation. Our lawyers assist injured workers in Decatur with any type of accidental injury or work-related illness, including:
Catastrophic Injuries
Back & Neck Injuries
Shoulder & Knee Injuries
Hand & Elbow Injuries
Foot and Ankle Injuries
Occupational Disease
Hearing Loss
Psychological Injuries
Our Decatur Workers' Compensation Law Firm Is Here for You Now
Call our office for a free consultation to get started. We take cases on a contingency fee basis, which means we only charge a fee after we are successful in recovering benefits for you. If we can't help you, we won't charge you. Also, contingency fees in Georgia workers' compensation cases are limited by law and have to be approved by the Board of Workers' Compensation, so you know that you will be taken care of and not lose your award to attorney's fees.
Workers' compensation cases are not like other personal injury matters where you have up to two years to file a claim. In workers' comp, you only have 30 days to report your injury and must file a claim within a year to protect your rights. The sooner you act, the sooner you can start receiving benefits, and the less likely it is that the insurance company will have time to build a case against you or stand in the way of you and your benefits. Call our Decatur workers' compensation lawyers at the O'Connell Law Firm at 404-410-0034 or contact us online to schedule your free consultation, and get started today receiving the benefits you need and deserve after an on-the-job injury.