Can I Be Compensated for Pain and Suffering in Workers Compensation?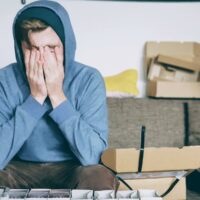 If you have been hurt on the job in Georgia you have most likely experienced pain and suffering. You may have been unable to pay rent, make a car payment, or even buy groceries. The stress of being injured and missing work may have even damaged your personal relationships with friends and family members. It is natural to think that you should receive compensation for all of the difficulties that your accident or injury has caused.
Unfortunately, Georgia law does not provide a way for you to be paid for pain and suffering. In Georgia, there are only three benefits that an insurance company ever has to pay:
1. income benefits when a person cannot work or is working fewer hours because of an injury (known as TTD or TPD benefits);
2. the costs of an injured worker's medical treatment (including mileage reimbursement); and
3. income benefits to compensate a worker for any permanent impairment resulting from an injury (known as PPD benefits).
It is important to keep in mind that while compensation for a permanent impairment rating may sound like it covers pain and suffering, that is not exactly correct. Your entitlement to PPD benefits is dependent upon your doctor's assessment of your loss of physical function. The doctor (or sometimes a therapist) gives you an assessment once you have completed treatment and then decides what percentage of function you have lost permanently as a result of your injury. This number, in turn, results in some additional weeks of checks.
However, just because the law limits what benefits you can receive and seems to protect the insurance companies, that does not mean that you cannot push the insurance company to pay you more. As lawyers, we work within the tough rules of the system to maximize the compensation our clients receive and ultimately help to position their cases so that they can negotiate a great settlement with the insurance company. If you would like to learn more about how we can do this in your case, please contact the O'Connell Law Firm today.