Company Faces $450,000 Fine After Worker Dies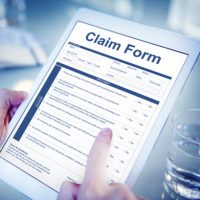 One company is facing a $450,000 fine and has been labeled a "severe violator" of OSHA standards after a sewer trench collapse killed one worker and temporarily trapped two others. OSHA announced that they have placed the company on the "Severe Violator Enforcement Program". The company will have 15 days to respond to the fine. At present, they have yet to do so.
The incident occurred on the 16th of November in 2021. The man who died in the accident was only 20 years old. A second man was able to get himself out of the trench after the collapse while bystanders rescued the third man.
Huge fine for a repeated offense
 OSHA contends that the disaster was predictable as the company failed to use reinforced steel to buttress the trenches. This resulted in the collapse of other trenches on the worksite prior to the fatal accident. In other words, the worker's death was 100% predictable, and a failure to abide by basic safety standards resulted in the death.
OSHA found that the company willfully sent employees into un-reinforced trenches time after time. Even after the worker died in the cave-in, the company continued to avoid reinforcing the trenches.
What is the Severe Violator Enforcement Program? 
OSHA has a list of "naughty" companies that shirk safety standards in order to improve their bottom line. OSHA must find that the violations are "willful" and "repeated" before you end up on this list. In order to end up on OSHA's naughty list, an employer must:
Repeat violations cited over the death of an employee or three or more hospitalized employees
Two or more violations related to high-emphasis safety violations
Three or more willful violations related to hazardous chemical management
Or any violation categorized by OSHA as "egregious"
Any employer that makes it onto OSHA's naughty list can expect:
Additional follow-up inspections to ensure that the matter has been taken care of
Inspections of all worksites managed by the same company
You will now be on OSHA's radar for a long time
Your company may have to hire safety inspectors to ensure that you are meeting workplace safety obligations
The role of OSHA in employment safety 
In Georgia, OSHA can enforce safety standards on jobsites. However, once an injury occurs, state law applies. A worker who is hurt on the job must pursue his or her entitlement to medical and income benefits pursuant to the Georgia workers' compensation statute.
Talk to a Decatur, GA Workers' Compensation Attorney 
O'Connell Law Firm represents the interests of Georgia workers who have been injured on the job. Need help litigating your workers' compensation claim? Call our Decatur workers' compensation lawyers today to schedule a free consultation and we can begin discussing your options immediately.
Source:
denver.cbslocal.com/2022/05/22/osha-a4s-construction-breckenridge-trench-collapse-worker-safety-death/