Federal Investigators Target Amazon Warehouses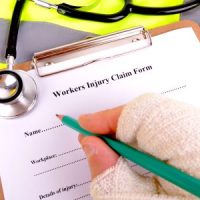 Federal prosecutors and the Department of Labor are now investigating Amazon warehouses for unsafe and illegal workplace conditions. OSHA began its investigation in three locations, New York, Chicago, and Orlando. Workers reported unsafe working conditions and quota problems that place workers in danger. The investigation will center on workplace hazards. OSHA also mentioned that Amazon is accused of hiding potential injuries from OSHA and others.
A spokesperson for OSHA only confirmed that the investigations were underway and would not comment further on findings or who reported the misconduct to authorities. Workers have vocalized concerns over a grueling pace, unsafe work conditions, and a lack of air conditioning. Amazon warehouse workers tend to report higher orthopedic injuries than others in similar sectors. Further, issues concerning their drivers have been reported. Drivers are expected to keep up with a breakneck delivery pace and can be fired for failing to make deliveries on time. In these cases, accidents have been reported, but the delivery companies act independently of Amazon which creates a fictional legal threshold between Amazon and the delivery companies that can be difficult to cross.
A spokesperson for Amazon characterized the concerns as "unfounded". They said they are cooperating with OSHA's investigation. Amazon further denied claims related to an accusation that its drivers were forced to urinate in plastic bottles to avoid missing deliveries. Amazon denied the claim, but later said that it was aware that drivers were having difficulty finding bathrooms due to COVID-19 and the lack of available public restrooms.
Filing workers' compensation claims against Amazon
 Amazon is notoriously difficult when it comes to authorizing workers' compensation claims as might be expected of a company that places unreasonable quotas on workers to meet an ever-growing demand. Amazon's general strategy is to downplay the severity of workplace injuries which is why OSHA is raising its eyebrows. Amazon has been accused of not keeping records related to workplace injuries and burying severe injuries under coded terms like "sprain". In other cases, Amazon has threatened or retaliated against workers who have reported injuries or otherwise deterred workers from filing claims.
The biggest issue for workers is that Amazon forces them to rush through the process which creates a chaotic warehouse, causes repetitive stress injuries, and worst of all, causes them to cut corners when it comes to safety.
Amazon is also accused of forcing workers to finish their shift prior to getting necessary medical treatment. They can then claim that the worker wasn't "all that injured" because they continued to work through their shift. If they mention that fact, well, just get rid of them. Can't have an employee who knows their rights. They might try to unionize or something.
Talk to a Decatur, GA Workers' Compensation Attorney Today 
The O'Connell Law Firm represents the interests of injured workers in workers' compensation cases. Call our Decatur workers' compensation lawyers today and we can begin preparing your claim immediately.
Source:
abcnews.go.com/Business/amazon-warehouses-investigation-federal-prosecutors-department-labor/story?id=87028901