Workers' Comp Insurer Ordered To Pay Millions To Trucking Company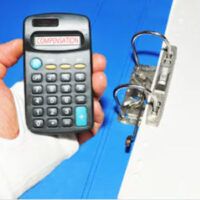 The state requires your employer to carry workers' compensation insurance. Your employer buys workers' compensation coverage. You get injured on the job. You file a claim with your employer's workers' compensation insurer. The claim comes back denied. Now what? Well, your injuries are real and they are not your fault. So, you file a lawsuit against your employer. You win. Your employer now has to eat your medical expenses, lost wages, and pain and suffering damages. What do they do? They turn around and sue their insurer for denying the claim.
This happens quite frequently. Most recently, an Ohio-based trucking company was awarded over $2 million after a jury determined that their workers' compensation insurer denied a severe claim in bad faith. Below, we'll take a look at how this situation played out.
Truck driver suffers life-altering injuries 
A truck driver for P.I. & I Motor Express Inc. suffered a severe injury at work that required both of his legs to be amputated. The company's policy contained an employer's liability exclusion that eliminated coverage for those who worked directly for the company. The jury, however, found that the employee was a temporary worker on an independent contract meaning that the liability exclusion should not have been invoked to deny coverage. The trucking company won and will recover $2 million from the insurance company.
The trucking company was forced to defend itself from the employee who claimed that the company was negligent. The company settled with the injured trucker for an undisclosed amount of money. But chances are good that a trucker with no legs will not be able to perform his work-related duties any longer. That is precisely the type of circumstance that causes claims to get as high as $2 million.
Why did the insurance company deny the claim? 
The trucking company only hires independent contractors and does not own any of the trucks that they use for logistics. The insurance company attempted to argue that the employee was a "statutory employee" of the company. They lost and it was obvious that they were going to lose. So why deny the claim?
Sometimes, insurance companies like to test the waters to see what they can get away with. However, an insurance company that provides workers' compensation policies to a company that only hires independent contractors knows what they're getting into before they offer the policy. Essentially, the insurance company would not be providing coverage to anyone under their interpretation of the terms of the policy. This, of course, is deceptive. Why would you sell a policy to a company that had no one who would benefit from the policy?
Indeed, the jury saw it the same way.
Talk to a Decatur, GA Workers' Compensation Attorney 
Not all workers' comp claims are this much of an ordeal, but insurance companies don't like forking money over to policyholders. If they can deny the claim, then they will try. That's why you need a Decatur workers' compensation lawyer to litigate your claim. Call The O'Connell Law Firm today to learn more about how we can help.
Resource:
insurancebusinessmag.com/us/news/workers-comp/insurer-ordered-to-pay-back-millions-in-workers-compensation-to-trucking-firm-250897.aspx