Can I get reimbursed for my mileage expenses in my workers compensation claim?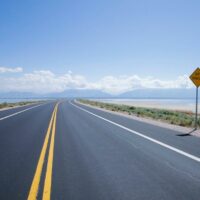 If you have been injured on the job in Georgia and have an accepted workers' compensation claim, you are entitled to be reimbursed for your mileage to and from your medical appointments. The current reimbursement rate is 40 cents per mile. You can be reimbursed for your travel to physical therapy and to the pharmacy as well as for your trips to the doctor.
However, if you do not request reimbursement for your mileage within one year of the date you make a trip you will be deemed to have waived your right to be reimbursed pursuant to O.C.G.A. § 34-9-203. For that reason, it is in your best interest to make your written requests for reimbursement of mileage expenses sooner rather than later so you do not accidentally miss the one year deadline. Once you make your formal written request, the employer/insurer has 15 days to either reimburse you or to let you know that they need additional documentation or information to support your reimbursement request (pursuant to Board Rule 203).
If you have been accruing milage to doctor's visits but have not yet requested reimbursement of your mileage or need help calculating your mileage reimbursement please reach out to the O'Connell Law Firm. We have mileage reimbursement forms that we provide to our clients that makes this process streamlined and simple.