Congressman Calls For Probe After Amazon Worker's Death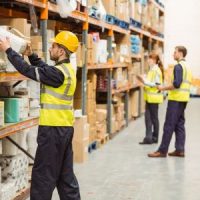 Amazon continues to make headlines for all the wrong reasons. Now, two New Jersey Congressmen are calling on OSHA to investigate a Carteret facility after a worker died. What do they want to know? They're specifically interested in how OSHA handles workplace injuries, whether or not they are hiding these injuries, and whether they are handling workplace injuries in a manner that ensures the safety and health of their employees. Indeed, Amazon is well-known for not giving a lick of care about their employees, forcing them to continue working after sustaining an injury, and then using the fact that they continued to work as evidence that their injury is not all that serious.
At present, Amazon has been accused by former workers and their workers' compensation attorneys of discouraging workers from reporting injuries and misclassifying workplace injuries to avoid serious scrutiny.
How to avoid OSHA 
OSHA handles thousands of complaints a year and fields hundreds of reports in an average day. However, in order to pop up on OSHA's radar, a worker has to either die or a serious accident must occur resulting in the injury of three or more workers. In other cases, a litany of workplace injuries all emerging from substandard workplace safety practices can also land you on OSHA's radar. The trick to avoiding OSHA is thus not to have serious workplace accidents or kill any of your workers.
OSHA will also pick up on the fact that workers are suffering numerous minor injuries from poor working conditions, but it's much slower to do so. OSHA likes sensationalism just like everyone else. Amazon has flown under the radar despite numerous claims of unsafe work environments, poor treatment of employees, and poor treatment of injured employees. Nonetheless, there have been no major actions against Amazon by OSHA.
That, however, could change now that there's a worker death. Prior, Congressman called for an investigation after the number of workplace injuries rose 54% from 2020 to 2021.
The death 
A 42-year-old worker died of a heart attack during Amazon's Prime Day sales rush. He was forced to work without air conditioning in the warehouse and it appears he simply overheated. Amazon, of course, claims that the worker's death was related to a personal medical condition and not the condition of the warehouse, but that is not a defense to the claim. A personal medical condition can make susceptibility to heat more dangerous, but workplace areas are expected to be air-conditioned.
The problem for Amazon is that workplace injuries fueled unprecedented turnover in their warehouses. The rate was 124% higher than non-Amazon warehouses. So, even if the worker had a health condition, the Amazon warehouse contributed to his untimely death.
An OSHA spokesperson confirmed that they are investigating the incident.
Talk to a Decatur, GA Workers' Compensation Attorney 
The O'Connell Law Firm recovers workers' compensation payments for injured workers in Decatur, GA. Call our Decatur workers' compensation lawyers today and we can begin discussing your next moves immediately.
Source:
newjerseymonitor.com/2022/07/28/congressmen-call-for-amazon-probe-after-workers-death/