Georgia Considers Heightening Licensing Requirements for Tree Workers after Tree Worker's Tragic Death on the Job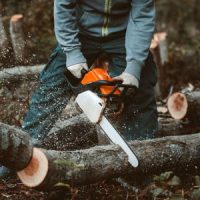 In mid-April, 2023, a horrific and unthinkable workplace accident occurred in Cobb County, Georgia. David Hernandez, a 57-year-old Georgia tree worker, was part of a crew removing a tree from a yard in Mableton, Georgia, when he fell from a limb and got caught up in the ropes and lines. The homeowner of the yard Hernandez was working on was able to free him from the tree, but Hernandez's supervisor on site refused to call emergency medical services until Hernandez had become unresponsive hours later. Although Hernandez's death was ultimately ruled as "accidental", critics say that the job site had very minimal safety standards and protocol according to OSHA and industry standards, and that if the site would have been made safer, Hernandez would still be alive.
On the heels of Hernandez's tragic and unthinkable death, Georgia lawmakers are now looking at whether the state – which does not require any licensing for tree workers – should heighten its licensing requirements to increase tree worker safety. Christie Bryant, a past president of the Georgia Arborists Association spoke to local news about the potential measures, explaining that, "…you know when you go to get your nails done, they have to have a license? Guess who doesn't have to have a license? The person doing the most dangerous thing in your yard is not required by the state of Georgia to have a license."  State Representative Victor Anderson said in support of such measures about the tree trimming and removal industry, "It's one of the most dangerous industries in Georgia. The traditional model for a startup business in this industry is that if you have a pickup and chainsaw, you can be a tree trimmer." To date, Georgia does not require tree workers to obtain any specific certifications or licenses.
Help for Injured Workers in Decatur – Decatur Workers' Compensation Benefits
In Georgia, when a worker gets injured –whether a tree worker or most other types of workers – they may be entitled to important financial benefits under Georgia workers' compensation laws. Under Georgia workers' compensation laws, most Decatur workers are entitled to important benefits such as wage replacement compensation while they are injured, medical cost reimbursement for their injuries, disability benefits, vocational rehabilitation services, and more. In addition, under Georgia compensation laws, families of deceased Decatur workers may be entitled to Georgia workers' compensation death benefits for the loss of their loved one. In order to see if you have a claim for workers' compensation benefits in Decatur, it is best to speak with an experienced Decatur workers' compensation lawyer.
The experienced Decatur workers' compensation lawyers at the O'Connell Law Firm offer a free and confidential consultation to learn about your unique workers' compensation case and to see if they can help fight to get you workers' compensation benefits due. Contact the experienced Decatur workers' compensation lawyers at the O'Connell Law Firm and speak to a lawyer about your case today for free.
Source:
11alive.com/article/news/local/tree-cutting-accident-kills-worker/85-fe7e6afe-4ca8-409f-8676-d9666378c599