Idiopathic Defense To Workers' Compensation Claims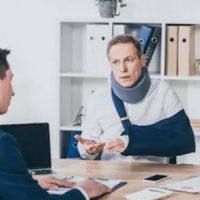 Idiopathic means of or relating to a single individual. Much like idiosyncratic, it means something unique to you. The term "idiot" is based on the same root, which tells you something about how our ancestors thought of individuality. It comes from the Greek root idios, which means personal. In terms of the law and workers' compensation matters, the term "idiopathic" refers to a condition that was not acquired at work or related to work. In medicine, it refers to a condition with no precedent, something unusual or never before seen.
Why is this important to Georgia workers' compensation attorneys? A Georgia court of appeals recently ruled that a workers' compensation insurer's argument that an injury that occurred during a fall at work "for no apparent reason" was not compensable under the state's workers' compensation system.
What does that mean? 
If you are an injured worker in Georgia, you must be able to prove that your injury occurred while on the job in the process of doing work for your employer. The employee need only establish a "causal connection" between the work being done and the injury that occurred.
Two cases that precipitated this decision involve one worker who was injured and fell on his lunch break and another teacher who tripped over some desks while rapidly maneuvering around her classroom. In both cases, the plaintiffs won their workers' compensation claims on the basis of a "causal connection" between their employment activities and the injury they sustained, even on lunch! This left many to question whether or not it was possible to raise an "idiopathic" defense to workers' compensation claims.
A third lawsuit is rebuffed 
A third workers' compensation claim was rebuffed after a substitute teacher slipped and fell while escorting students through the hallway. According to the teacher's claim, she didn't know why she fell. One moment she was being a teacher, the next moment she was on the floor. She filed a workers' compensation claim after sustaining injury but a Georgia appellate court determined that the injury was non-compensable because there was no casual relationship between the employer's duties and the woman's fall. In other words, it wasn't the behavior of students that distracted her, it wasn't a slippery floor, the woman just fell and injured herself on the job.
Unfortunately, that is not enough to prove a workers' compensation claim according to the latest court ruling. While the matter could be taken up by the Georgia Supreme Court, there is no guarantee they will hear the case or a second appeal will be filed. At this point, we all must accept the ruling of the appellate court.
Talk to Decatur, GA Workers' Comp Attorney Today 
O'Connell Law Firm represents injured workers in compensation claims against their employer's insurers. Call our Decatur workers' compensation attorneys today to discuss your situation and get the money you're owed as quickly as possible.
Resource:
jdsupra.com/legalnews/idiopathic-defense-to-workers-comp-3926264/