Reporting an Injury and Selecting a Doctor from the Panel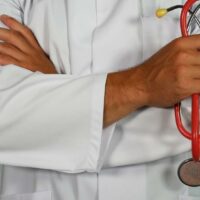 When you are hurt on the job in Georgia, you have one main responsibility: you must report your injury to your employer. You can do this by telling your boss, your supervisor, your foreman or anyone else in a position of authority at your workplace. Ideally, you would report your injury in writing. This will help to protect you, because it will prove that you reported your injury. If you do not report your injury within 30 days, you may lose your right to receive compensation, so make sure to report your injury as soon as possible!
Once you report your injury, your employer then has to offer you medical treatment. Under Georgia law employers are required to keep a list of pre-approved doctors called the "panel of physicians." There are certain rules that apply to these panels: first, there must be at least six different physicians listed; second, one of the doctors listed must be an orthopedic surgeon; third, no more than two of the doctors listed should be from an industrial clinic. Finally, the panel should include at least one minority physician.
Because the employer gets to pick the doctors on the panel, they will usually pick doctors who they perceive as employer-friendly. They want doctors who will make every effort to get workers back on the job sooner rather than later, and who will not order expensive treatment. Thus, it can be a challenge to pick the best doctor from a panel, especially if you are unfamiliar with the doctors listed.
Under Georgia law, once you pick a doctor from the panel, you can only change that doctor once without permission. If you want to make a second change of doctors, you can only do so if your employer or a judge from the State Board of Workers' Compensation agrees to let you do so. For this reason, the first selection you make from the employer's panel of physician is critically important. You do not want to choose a doctor who will not help you.
Our firm has been practicing workers' compensation law in Georgia for over two decades collectively. We know the doctors, and we know which doctors have helped our clients in the past and which doctors have not helped our clients. If you have been hurt on the job and been presented with a panel from your employer, call us at 404-410-0034 before you make the important decision of selecting a doctor.