The Alec Baldwin Incident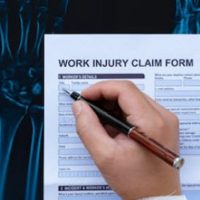 In the event that you have been living in a bubble and only step out to check on our blog, a recent news story broke concerning liberal anti-gun activist Alec Baldwin accidentally firing a real pistol during a movie shoot and killing a camerawoman on set. Many have been theorizing about whether or not there will be a lawsuit. However, that may depend entirely on whether or not Halyna Hutchins, the woman who was killed on set, was an employee of the production company or not.
No state has a more complicated labor infrastructure than California. While its rules ostensibly protect workers' rights, they have also forced workers to classify themselves as employees in cases where these workers had traditionally been classified as contractors. Due in large part to these rules, many employees who would have traditionally been classified as contractors, are now entitled to employment protections like workers' compensation. However, workers' compensation comes with a catch. An employee cannot sue their employer under any circumstances that would be covered by workers' compensation. In this case, Baldwin's production company would be the employer and Halyna Hutchins would be the employee.
Can the family of Halyna Hutchins sue? 
This depends entirely on her classification status under California law. If Hutchins was considered an employee of Baldwin's production company, then her sole remedy would be death benefits through workers' compensation. However, if Hutchins was hired on as either an independent contractor or as an employee of another company, then she would be able to sue under California law. It is unclear from any of the articles written which classification Hutchins would fall under as the issue is so complex that the law as written has hundreds of exceptions.
Death benefits versus wrongful death 
Death benefits do not pay as much as a wrongful death lawsuit would, particularly one like this that could include allegations of punitive damages. Nonetheless, surviving children are entitled to recover income that would have helped support them. As of 2019, the maximum allowable amount is $675 per week for a maximum of 400 weeks. If we figure a case like this settles for between $1 and $5 million (depending on punitive damages), then there's no comparison in terms of compensation. Wrongful death lawsuits will always be more lucrative than workers' comp claims.
In Georgia, other factors would come into play as well. First, you'd be entitled to recover a percentage of your loved one's wages prorated over the course of a specific period depending on your circumstances. These circumstances can include whether or not the surviving spouse remarries, what their finances are, and what their level of financial dependence was on their spouse. In other words, most people never recover anywhere near $675 a week for 400 weeks.
Talk to a Decatur, GA Workers' Compensation Attorney 
If you've been injured at work and your employer's insurer refuses to pay up, call the Decatur workers' compensation attorneys at O'Connell Law Firm today to schedule a free consultation and begin litigating your claim.
Resource:
nypost.com/2021/10/30/alec-baldwin-breaks-silence-on-fatal-shooting-of-halyna-hutchins-on-rust-set/