Third Party Administrators (TPAs) And Georgia Workers' Compensation Claims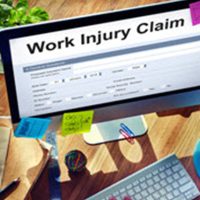 If your workers' compensation claim is being managed by a third party administrator, like Gallagher Bassett, Sedgwick CMS, or Broadspire, you may be frustrated right now. Your weekly check may be late, or it may not have started at all. You may be waiting for the physical therapy or the MRI that your doctor ordered to be authorized. Or you may not have even seen a doctor yet. You may have called your claims adjuster only to get her voicemail. You may have emailed the adjuster but never received a response.
Unfortunately, these experiences are all too common for Georgia workers' compensation claimants these days, and they are especially common for claimants dealing with some third party administrators like Gallagher Bassett, Sedgwick CMS, or Broadspire.
What are Third Party Administrators?
Gallagher Bassett, Sedgwick CMS, and Broadspire are "third party administrators," or "TPAs."  Essentially, they are contractors. Their role is to handle the management of workers' compensation claims that have been filed against big insurance companies. This management includes investigating claims once they are reported, making decisions on which claims are accepted or denied, and then paying income benefits and medical bills. All of these tasks might sound relatively simple and easy, but they can become complex and difficult, often because the TPAs and the insurance companies' own processes are slow and convoluted. In addition, the volume of claims being assigned to a single adjuster can often be overwhelming. The result is that many claims are neglected or ignored, and the injured workers, whom the workers' compensation system is meant to protect, end up suffering.
An adjuster first gets a claim assigned to them after someone reports it. Sometimes the claim is reported by the employer. Other times, it is reported by the injured worker themselves, or even by the injured worker's attorney. But after a claim is reported an adjuster will usually try to speak with a supervisor or a human resources representative at the employer to verify details about the claim and to verify that the claim should be accepted. This can be the first obstacle in the movement of a typical claim. If the adjuster does not get a response from someone at the employer, she may just move on to the next file. In the meantime, the claim can linger, with no decision on compensability being made.
Even when someone from the employer verifies that on an on-the-job injury occurred, medical treatment needs to be authorized. Typically, workers' comp doctors will not provide treatment to a patient until they know that the bill is going to be paid. They will likely refuse to even schedule an appointment for an injured worker until the claims adjuster has "authorized" treatment. And typically, each subsequent visit, and every test or treatment ordered by the doctor must be "authorized" by the adjuster as well. Thus even "accepted" claims can be frozen with no medical treatment taking place because the doctor's office is waiting to receive authorization from the adjuster.
Another common issue is late or missing weekly checks. Sometimes checks are missing because the postal service is behind or because a holiday has caused a delay. But just as often, weekly checks are not issued on time because an adjuster did not remember to send it. Sometimes this will happen repeatedly in a claim, causing incredible stress for an injured worker who is already living off of a reduced income but still has his regular bills to pay.
Whatever the issue may be, sometimes the most frustrating part of a workers' compensation claim is simply waiting for an answer or a response from the adjuster and not receiving one. Where is my check? When was my check mailed? Has my MRI been authorized? Has my physical therapy order been approved? Simply knowing that something has been temporarily delayed but is being taken care of can provide some relief to a desperate injured worker. But now knowing what is happening, especially when your health and income are being negatively affected, can be torture.
What is the Problem with Third Party Administrators?
One problem with Third Party Administrators is a problem common in American business and the insurance industry at large. Insurance companies want their claims managed, but they want it done for the lowest price possible. The result is that many of the third party administrators seem to be chronically understaffed. One adjuster may be handling the amount of work that should be distributed to three or four people. In this situation the adjuster is not proactively managing claims, but just putting out fires as they come up.
Another problem with Third Party Administrators is simply a logistical one. They are just another layer to an already overly complicated system. When an injured worker reports an injury to his supervisor, the supervisor then goes to human resources or the owner of the company. That person may or may not know who they need to contact at the insurance company to file a claim. They may call their insurance broker, or the parent insurance company. They may just ignore the issue and hope it goes away. By the time a claim finally arrives on the desk of the adjuster at the TPA, time has usually passed and often important information has not been passed along.
Then, even after the claim has been accepted, the complications continue. When a doctor orders physical therapy, it is not simply a matter of getting the adjuster's approval. The adjuster is usually supposed to make sure that the therapy is authorized and scheduled only with a pre-approved therapy office. This usually just means that the TPA is trying to find the therapy office willing to provide the services at the lowest possible cost. Oftentimes, the scheduling of things like therapy and diagnostic testing is actually farmed out to yet another vendor.
Sometimes, transportation services may be ordered for a claimant who is restricted from driving or does not have a car. Even if that order makes it to the TPA adjuster, and the adjuster actually reads the order and takes some action, they will usually still send it out to another vendor to actually arrange the transportation. Sometimes these vendors will then simply use Uber or another ride-sharing service. With so many links in the chain for seemingly simple tasks, it is no wonder that the process constantly breaks down, leaving the injured worker without a ride home, without treatment, or without a check.
If you have a Georgia workers' compensation claim being handled by a TPA like Gallagher Bassett, Sedgwick CMS, or Broadspire, and are experiencing problems, call our Decatur workers' compensation attorneys today to discuss your situation.