Workers' Compensation Claim Goes Before AZ Supreme Court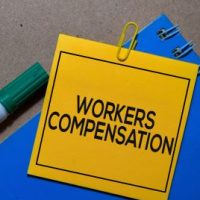 No, it's true. Very few workers' compensation claims will ever end up before even a state Supreme Court. Why was this one special? It involved a police officer who shot and killed someone while on the job. The police officer applied for workers' compensation on the grounds of psychological trauma, but his claim was denied by the department's workers' compensation insurer. The case then became a tennis match between the courts, with appeals courts countermanding the insurance company's ruling. This police officer has finally won his lawsuit. He will be allowed to recover workers' compensation on the grounds of psychological trauma resulting from an on-duty shooting. The police officer was cleared of wrongdoing in the shooting.
Why Was the Claim Denied? 
Each state has its own rules concerning workers' compensation claims. The rules are not the same for every state. In Arizona, for a worker to receive compensation relating to a psychological injury, the stress must be "unexpected, unusual, or extraordinary." Here in Georgia, a work-related injury generally needs to be accompanied by some kind of physical injury as well. Stress alone wouldn't necessarily count. However, PTSD would.
Types of Psychological Injuries in Workers' Comp Claims 
For the sake of simplicity, let's say that there are three types of workers' comp claims involving psychological injury. Those are:
Physical to mental – A physical injury incurred on the job results in psychological distress. Such injuries are almost always compensable under Georgia workers' compensation law. These types of claims involve a physical injury that causes a psychiatric condition that prevents the worker from working. It can be easy to get compensation for the physical injury, but you generally need to fight for an extension of benefits based on psychiatric injuries.
Mental to physical – A physical injury that results from work-related stress or a diagnosable psychiatric injury that happens on the job. This type of claim is honored under Georgia law but can be very difficult to prove given the subjective nature of the symptoms.
Mental to mental – A work-related psychological trauma results in worsening psychological symptoms. This type of injury is not compensable under Georgia law.
Police Officers and Work-Related Stress 
We know that stress causes a host of physical ailments such as hypertension that can have a long-lasting impact on a person's health. However, stress alone is not a compensable injury. The injury must prevent the individual from working. It is therefore almost always the case that the worker claims they have PTSD from a terrible accident or experience or that their job-related stress has resulted in physical ailments. Police officers, EMTs, and firefighters tend to have the most success with these types of claims.
Talk to a Decatur, GA Workers' Compensation Attorney 
If you've been injured on the job and your employer's workers' compensation insurer refuses to pay, you can fight their denial with the help of a seasoned Decatur workers' compensation attorney. Call O'Connell Law Firm to learn more about how we can help.
Resource:
azcentral.com/story/news/local/arizona/2021/03/02/arizona-court-says-john-france-should-get-workers-comp-ptsd/6890048002/