Ruling Prevents Injured Worker From Filing Work-Injury Lawsuit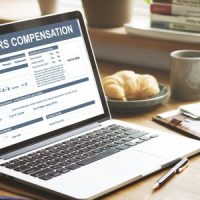 Parent companies are typically immune from lawsuits filed against subsidiary companies. Many learn this fact the hard way when they attempt to file a lawsuit against a nursing home. Since the nursing home is its own company and is owned by a parent company, the nursing home will funnel assets out of its own name into the parent company's name vis a vis some provision in a rental contract. The parent company owns the title to the subsidiary as well as the physical building that the subsidiary operates out of. The rent paid to the parent company is typically well above the market average.
A recent workers' compensation lawsuit involved a similar issue. A firm was required to provide workers' compensation coverage to its subsidiaries. An employee was injured on the job and had benefits paid. The employee was an employee of a subsidiary, but doing work for the parent company. Typically, a contractor would be able to sue a negligent business. But because the employee was covered by the parent company's workers' comp policy, he was prevented from filing a lawsuit. Below, we'll take a look at the relevant laws involved in this claim.
Employer Immunity 
Employers are typically immune from lawsuits filed by employees alleging injury. But that only matters when the employer has a valid and active workers' compensation policy. In this case, the workers' compensation policy had a $250,000 deductible. This resulted in the worker's own company forking over all of the employee's medical expenses.
In a personal injury lawsuit, however, an employee would be able to recover money related to pain and suffering damages plus 100% of their lost wages. Workers' comp pays much less. So the employee filed a lawsuit against the parent company alleging that he had a right to sue because he didn't work for that company. The court, however, ruled that since his company covered his expenses, and there was a policy in place, he had no standing to sue because of employer immunity. Further, the parent company did not have a contract in place with the employees of the subsidiary. So there was no contract for independent work.
The court ruled that the parent company had a right to exclusive remedy (workers' compensation) because it was contractually obligated to provide coverage to all of its subsidiaries. Thus, there was a workers' comp policy in place.
This ruling should surprise no one. When workers' compensation is available, the court almost always rules that the company has a right to impose this remedy over any other. Exceptions include when the workers' compensation policy refuses to pay or there was some form of intentional misconduct, in which case the compensation policy also would not pay.
Talk to a Georgia Workers' Compensation Attorney Today 
If the insurance company that provides workers compensation coverage to your employer refuses to pay out, call the Decatur workers' compensation attorneys at O'Connell Law Firm today to discuss the matter in more detail and learn about how we can help.
Resource:
natlawreview.com/article/parent-company-providing-workers-compensation-can-t-be-sued-subsidiary-s-employee