Workplace Falls Result In Many Georgia Workers' Compensation Claims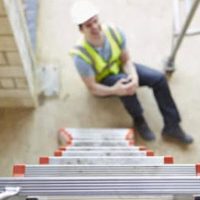 Workplace falls are the leading cause of death among workers.  Year after year, slips, trips, and falls remain the most likely cause of an OSHA citation that an employer will receive. Federal regulators are busy identifying the root causes of fall hazards in workplaces and fining companies more frequently for safety violations related to fall hazards. Many of these citations are for repeat violations. In many cases, workers have already been injured on the job when a safety violation is cited.
For 11 consecutive years, fall hazards have been the most cited violation in US workplaces. There were over 5,000 citations issued in 2021. Of the 1,008 claims related to worker death in the construction industry, falls from heights accounted for more than one-third of the deaths.
As a result, OSHA has been conducting "surprise inspections" at workplaces around the country. These have resulted in an uptick in citations. However, experts do not believe that the surprise inspections and citations will result in increased adherence to OSHA standards.
Safety equipment for workers at elevated heights 
OSHA is right to be upset about this issue because its job is to protect workers and the industries they work in from an endless cavalcade of deaths and workers' compensation claims. Simply using harnesses to secure workers who are working at elevation can avoid many death benefits claims. So, when your friendly OSHA inspector drives by and sees a worker working at elevation without a harness, they rightfully blame the employer. In many cases, the worker is used to working at elevation and does not know he or she should be using personal protective equipment. But the duty of care to provide and maintain a safe workplace is the employer's responsibility.
Baseball helmets 
Why are Georgia employers failing to meet federal safety regulations? After a hitter was killed by a wild pitch in Major League Baseball, it took nearly a decade for the league to make hard helmets standard equipment even though it could have saved lives. Now, you have Mike Rowe saying "safety third" and other catchphrases, and no one is really taking worker safety seriously. The prevailing wisdom is that there is a culture of risk-taking that increases the frequency of worker deaths.
Studies show that employers who make PPE mandatory are eight times less likely to pay claims related to death benefits than employers who allow employees to believe that personal protective equipment is optional. While the employer likes to try and blame the individual worker for the injury, Georgia workers' compensation is a no-fault system.  Systemic failures in enforcement of workplace safety regulations give rise to lax safety protocols.  Georgia companies will face action from OSHA and continued Georgia workers' compensation claims when employers fail to provide their employees with safety equipment that could save their lives.
Talk to a Decatur, GA Workers' Compensation Attorney Today 
O'Connell Law firm represents the interests of injured Georgia workers in compensation claims.  If you have been injured in a fall at work in Georgia, please call Decatur workers' compensation lawyers today to schedule a free consultation and learn more about how we can help.
Source:
businessinsurance.com/article/20220901/NEWS08/912352033/Preventable-falls-frustrate-safety-officials