Tampa Electric Forced To Pay $500k After 5 Die In Explosion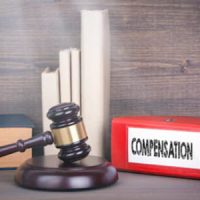 Tampa Electric will have to pay a $500,000 fine and be placed on OSHA probation for an incident that occurred in 2017. Five workers died and six more suffered severe burn injuries when blockage inside a coal furnace broke free and exploded, spewing molten slag on several employees. The five workers were employed by three different companies.
OSHA came down hard on this company. You don't usually see fines this high. In addition to the $500,000.00 fine, the company will be placed on safety probation requiring a third-party auditor to oversee the facility. They will also have to meet payment obligations to the families of the slain workers.
The company reached private settlements with the families. It is unclear how many of the workers worked for Tampa electric and how many were contractors. The contractors were likely able to file lawsuits against the company for negligence whereas employees of Tampa Electric would have had to go through the workers' compensation system.
Stored energy failures 
In a case where more than 3 workers are injured or a worker dies, OSHA will step in to investigate the issue. In some cases, they find basic safety failures led to the death of the worker. In other cases, they find that an intentional failure to implement an OSHA safety regulation led to the death of the workers. In some cases, these companies had already been cited for the safety failure prior to the fatal incident. In these cases, OSHA may place the company on the Severe Violators Enforcement Program. This is also known as OSHA probation. OSHA will inspect to ensure that safety violations are corrected and in extreme cases, they will have a safety advisor onsite who will oversee operations and report any shortcomings back to OSHA.
If you're a company, you don't want to be on OSHA probation. It costs you a lot of money and you have the government breathing down your neck. Nonetheless, accidents like this should never happen and are completely avoidable, which is why the punishment in some cases is so severe.
This incident was related to a store energy failure. In this case, molten slag drips down and is cooled by water. This particular tank had accumulated enough slag that new slag wasn't touching the water. Instead of shutting down the furnace, the company called contractors to attempt to cool down the furnace using hoses. During the process, the slag accumulations loosened, exploded, and sprayed workers with molten slag.
The company was charged with a misdemeanor (the only crime OSHA is permitted to charge a defendant with) for willfully failing to follow an OSHA lockout-tagout procedure for stored energy.
Talk to a Decatur, GA Workers' Compensation Attorney
 Injured at work? Call the Decatur workers' compensation attorneys at O'Connell Law Firm today. We can help streamline the process of getting your benefits and ensure your employer's insurer doesn't attempt to deny the claim.
Source:
justice.gov/opa/pr/florida-power-company-sentenced-worker-death-case#:~:text=Incident%20Resulted%20in%20the%20Deaths%20of%20Five%20Workers&text=The%20criminal%20charge%20related%20to,fired%20power%20plant%20outside%20Tampa.