Can Undocumented Workers Qualify For Workers' Compensation?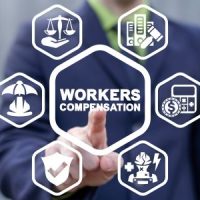 Have you ever wondered if Georgia is really more liberal than states like California and New York? Well, in one respect we are more liberal than New York but less liberal than California. In Georgia, undocumented workers (those from foreign countries without valid green cards or work permits) are entitled to get workers' compensation under our state laws. In New York, undocumented workers are entitled to literally nothing. In California, undocumented workers are entitled to file workers' compensation claims. In Georgia, all undocumented workers who have been injured are allowed to file workers' compensation claims.
Undocumented workers and employment rights 
Undocumented workers and employment rights are a seriously contentious issue. However, some context may be appropriate. In the 90s and into the 2000s, corporations would recruit workers to work for illegal wages in awful conditions. Since it was the corporations that initiated the recruitment, the government held them responsible for incidents that occurred on the job. This included wage and hour theft in some cases. The problem, of course, was that the employers knew that the workers would be illegal, broke the law when they brought them over here, and continued to break the law by housing and employing them. When the workers filed lawsuits for whatever reason, the employers claimed they were not entitled to file those suits because they were not lawful U.S. citizens. So it became a real problem for the government to adjudicate the matter against undocumented immigrants who were often coaxed into breaking American laws on the assurances of American corporations who needed cheap labor to exploit.
In places like California, where there are a lot of undocumented immigrants, the government stepped in on behalf of these immigrants to ensure that if employers did exploit them, they were entitled to workers' compensation benefits if they were injured. Places like Michigan are only beginning to consider the matter after their courts have routinely denied workers' compensation benefits to illegal immigrants. However, a state like New York has even more severe rules against compensation benefits than Georgia has.
Georgia's rules on undocumented immigrants and employment rights 
Georgia law allows undocumented immigrants to receive workers' compensation benefits for injuries. This includes injuries that require lifetime support from a workers' compensation insurer. In fact, we have a whole list of ailments a worker can suffer on the job that qualifies them for workers' compensation even if they are not a U.S. citizen. All of these injuries are permanent and debilitating.
Our state has held that an employer who illegally hires an undocumented worker is sometimes responsible for their injuries.
Talk to a Decatur, GA Workers' Compensation Attorney Today 
The Decatur workers' compensation lawyers at O'Connell Law Firm represent the interests of injured workers in workers' compensation claims. Call today for a free consultation and we can discuss your options immediately.
Resource:
detroitnews.com/story/news/local/michigan/2021/11/06/suit-targets-state-rules-compensation-injured-undocumented-workers/6312515001/