Cold War Workers Finally Get Compensation From Federal Government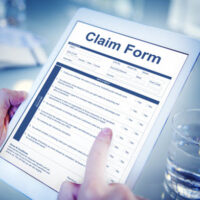 Cold War contractors working at nuclear weapons sites will now be able to file claims with the federal government. Many were diagnosed with cancer and other illnesses caused by prolonged exposure to radioactive material, but since they were contractors, they were not covered under any workers' compensation plan. Because the lawsuits were filed against the government and the information required to prove their case was potentially sensitive, the federal government has not permitted these lawsuits to go through. This has left workers with no remedy, either from workers' compensation or from lawsuits filed directly against the federal government. All that will hopefully change now that a deal has been struck by Congress between contractors who worked at the plant up until the year 1990 for at least 250 days.
Understanding the new measures 
Since the workers were contractors, they were not covered by any workers' compensation policy. Since the workers worked for the federal government's nuclear weapons program, they were barred from filing lawsuits. However, it was nearly impossible to file a successful claim since there was no science behind how much radiation exposure led to their cancer. Victims were forced to prove that their radiation exposure was sufficient to warrant compensation.
The standard has been changed to make it easier for applicants to file a claim on the fund. Prior to the relaxing of standards, those filing claims on the fund had to go through a dose reconstruction which would evaluate whether or not their exposure could have led to cancer. Now, subcontractors with cancer need only show that they have cancer to file a claim on the fund.
While proponents of the measure lauded it as a major success, many pointed out that it took years for families to get compensation for their deceased loved ones or pay for medical treatment that could have left their estates bankrupt. They say that many valid claims were denied because there was no accurate information concerning radiation dosages that could be reconstructed to prove a victim's claim was valid.
The program was initially created to be a worker-friendly means of gaining compensation for illnesses acquired at Cold War weapons facilities. However, the standards prove to be so high that many valid claims were rejected over and over. The government held the records that the claimants would need to make the claim, and the records were incomplete, falling well short of the standard set by the government.
The committee's recommendation will pave the way for thousands of families who lost loved ones or workers who currently have cancer due to radiation exposure receive benefits that will help them manage their illness or compensate them for the loss of income.
Talk to a Decatur, GA Workers' Compensation Attorney 
Injured on the job? Call the Decatur workers' compensation attorneys at O'Connell Law Firm today to schedule a free consultation and learn more about how we can help.
Resource:
thestate.com/news/local/environment/article250783729.html