Deaths At Meat Plants Higher Than Previously Reported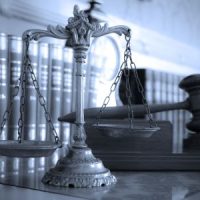 The poultry and meat industry is a big business in Georgia. It employs thousands of workers across over a dozen cities. These workers labor every day in challenging conditions, and during the Covid-19 pandemic they have continued to work as essential workers, despite the dangers posed by the Coronavirus. Now the Wall Street Journal is reporting that deaths from Covid-19 cases at meat plants were much higher than previously known. https://www.wsj.com/articles/covid-19-cases-in-meat-plants-were-much-higher-than-previously-known-report-says-11635371970?st=2lyyyt75zslfs7c&reflink=article_email_share
Poultry and meat companies mentioned in the Journal's report include Tyson Foods Inc., Smithfield Foods Inc., National Beef Packing Co., Cargill Inc., and JBS Holdings Inc. Every single one of these companies employs workers in Georgia.
Tyson Foods Inc. has a significant presence in Georgia. Tyson employs workers in a number of cities across the state, including Blairsville, Cleveland, Rome, Dawsonville, Macon, Hartwell, Vienna, Camilla, Cumming, Gainesville, Alma, Cuthbert and Oglethorpe.
Cargill Inc. also has a significant presence in Georgia, with locations in Gainesville, Flowery Branch, Atlanta, Dalton, and Newnan.
JBS Foods is the majority shareholder of Pilgrim's, one of the leading poultry producers in the world. Pilgrim's employs workers across Georgia, including in the cities of Athens, Atlanta, Calhoun, Canton, Carrolton, Cohutta, Douglas, Elberton, Elijay, and Gainesville.
Smithfield Foods has a plant in Cumming, and National Beef has a location in Moultrie.
The Wall Street Journal cites a report from the U.S. House Select Subcommittee on the Coronavirus Crisis, which stated that 59,000 workers have contracted the Covid-19 virus at meat plants in the U.S. In addition, 269 of these workers died from the virus. This number is triple the number of deaths that were previously known.
Chicken and beef processing plants can be dangerous places to work even in normal times. Workers often have to work in cold environments, and frequently have to handle knives and other sharp and dangerous tools. It is easy to cut a finger or a hand while processing or de-boning meat, or to hurt your back, neck, or shoulder while lifting tubs or boxes of chicken parts. In the age of Covid-19, the very air that workers breathe in the plant has also proven to be potentially deadly.
It is important for workers at these Georgia meat plants to know that if they suffer an injury  that arises out of and in the course of their employment they have the right to file a workers' compensation claim. Every employer in Georgia that employs at least three workers is required to have workers' compensation insurance. Because Tyson, Cargill, Pilgrim's, Smithfield, and National Beef all have significant operations, all of their workers in Georgia are covered under the workers' compensation act. This means that when a worker suffers any kind of physical injury as a result of performing their job activities, they can ask their employer to provide them with medical treatment for those injuries. 100% of the costs of that treatment should be paid for by the employer and/or their insurance company.
It also means that should these injuries disable them from being able to continue working and earning a living, they are entitled to income benefits. Finally, if the injury results in permanent loss of function, or restrictions, which will always be the case with any kind of amputation, the injured workers will be entitled to income benefits to compensate them for their permanent disability.
As mentioned above, many workers at meat plants in the U.S. have ultimately ended up losing their lives because of exposure to the Covid-19 virus. Under Georgia workers' compensation law, there are also benefits available to the family of workers who die as a result of a work injury.
Whenever a worker dies as a result of a work injury in Georgia, the employer has to pay the reasonable expenses of the employee's burial, up to $7,500.00. This benefit must be paid no matter what, even if the deceased employee has no dependents. However, if the deceased employee does have dependents, these dependents may be entitled to a weekly check. Certain dependents are presumed to have been wholly dependent on the deceased worker and thus are automatically entitled to income benefits. These dependents are the deceased worker's wife or husband, any child of the deceased worker who is under 18, a child who is over 18 but is physically or mentally incapable of earning a livelihood, or a child who is under 22 but is enrolled as a full-time student in a postsecondary institution of higher learning. (See O.C.G.A. § 34-9-13).
If a deceased worker did not leave behind a spouse or children, other family members may be deemed as beneficiaries and be eligible for income benefits. Determining who is eligible for death benefits, and the amount of the benefit they qualify for can prove complicated. The O'Connell Law Firm is experienced in getting death benefits paid for our clients who have experienced the death of a loved one from an on-the-job accident. If such a tragedy has befallen your family, we are here to help, and you can call us today at 404-410-0034.