Federal Judge Upholds Vaccine Mandate For Employees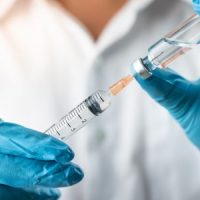 The Biden Administration recently announced that all employers with more than 100 employees are required to ensure that their workers are vaccinated. This means that workers will no longer have a choice as to whether or not they get the vaccine. While several workers have filed lawsuits attempting to get around the new law, those lawsuits have been unsuccessful. The most recent lawsuit, dismissed in Louisiana, was filed against hospitals where workers are now being required to get the vaccine.
The workers had argued that vaccine mandates violate the Louisiana Constitution, specifically, Article 1 Section 5 which secures your right to privacy. Meanwhile, the general counsel for the hospital insists that the employees have a choice. They can either take the vaccine or go work somewhere else. But many wonder whether or not an employer should have the power to force a worker to undergo medical treatment.
Irreparable injury 
There are two elements to the plaintiff's attorney's arguments that are worth noting. The Louisiana Constitution allows an employer to place requirements on their workers so long as they do not cause irreparable injury to their workers in the process. Secondly, an employer is constrained in what sorts of things they can do if they are considered a "state actor". Only company towns and universities qualify as "state actors". If the hospital was considered a "state actor", the same rules that applied to the government would apply to the hospital. However, the federal government has already required its employees to get the vaccine.
Nonetheless, attorneys for the plaintiffs are digging in for a long fight even though they lost the first round. They believe that these lawsuits or similar lawsuits will make their way to the State Supreme Court and perhaps beyond.
Should an employer be able to require medical treatment? 
Not without due cause. In this case, health officials are concerned that an unvaccinated population will cause a massive spike in cases resulting in the hospitals being overrun with COVID patients and not having room for the typical cases they see on a daily basis, like heart attack and stroke patients along with car accident victims. Since the potential fallout of an unvaccinated population affects everyone, the government believes it has the right to force U.S. employers to enforce vaccine mandates.
In this case, since an unvaccinated population increases the rate of infection, the severity of infection, and can potentially spawn new variants each time it interacts with another patient's immune system, the government has a scientific basis for demanding employers force workers to get the vaccine. So, because there is a medical benefit to forcing people to get the vaccine, the government has a duty to protect the American public regardless of whether or not they recognize the danger.
Talk to a Decatur, GA Work Injury Attorney 
If you've been injured at work, your next step is to file a workers' compensation claim. If your employer's insurer doesn't want to pay up, then you should involve a lawyer. Call the Decatur workers' compensation attorneys at the O'Connell Law Firm today to discuss your situation in more detail and we can begin litigating your work injury claim.
Resource:
wgno.com/news/louisiana/judge-dismisses-lawsuit-filed-against-ochsner-lafayette-general-over-covid-19-vaccine-mandate/