Family Alleges Workplace Bullying Led To Employee's Suicide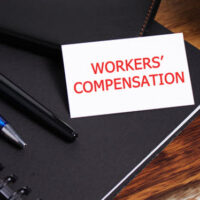 A wrongful death lawsuit filed on behalf of a worker who took their own life has been dismissed by a judge. The judge ruled that the only remedy available to the worker was their employer's workers' compensation insurance. In this article, we'll discuss some of the issues at play in this lawsuit.
What happened? 
The employee began working at the California Department of Transportation in 2000 where he performed landscaping and maintenance work. Since that time, the worker filed several complaints that other employees abused him and insulted him calling him "stupid" and an "idiot". Employees also used obscene language to address him. In at least one case, a fellow employee pushed him to the ground. That employee was fired after violating anti-violence policy.
In 2015, the deceased worker was placed on leave related to the emotional distress related to the conduct of other employees at his workplace. Before he could return, however, he took his own life.
His family filed a wrongful death lawsuit against the company, but a judge dismissed the case on the grounds that workers' compensation was the exclusive remedy.
The exclusivity rule 
In most situations, the law prevents lawsuits filed by employees against their employers from incidents that arise out of normal workday environments. Screaming, yelling, and insulting an employee are considered normal workplace activities, even in California where this lawsuit was filed. However, an exception might be made in the case of civil rights abuses. You can, for example, call an employee an idiot unless they are among a protected class. Protected classes include disabilities which include developmental or intellectual disability. However, it is uncertain that this particular employee was a member of a protected class. Indeed, one would assume otherwise given the judge's decision.
The exclusivity rule, however, is waived in cases where there is illegal misconduct. Relatives of the deceased argued that the harassment their loved one was forced to endure constituted illegal activity. In California, such claims are governed by state law. The court ruled that state law only considers conduct that includes civil rights violations, not mere abusive treatment.
California, as well as most state laws, makes it illegal to harass employees based on protected classes. These include age, gender, race, religion, disability, and more. In this case, the judge found that the mean-spirited communications were related to interpersonal conflicts, workplace disputes, and other issues. For that reason, the employee's civil rights were not violated and the lone remedy available to the family is to collect death benefits from the workers' compensation policy.
Talk to a Decatur, GA Workers' Compensation Attorney 
O'Connell Law Firm fights for the rights of employees who have been injured on the job. Not all workers' compensation cases are the same. Some are difficult to prove including repetitive stress injuries. The workers' comp insurer can claim the injury was preexisting or caused by some other event. Our Decatur workers' compensation attorneys will fight to prevent that from happening. Call today to learn more.
Resource:
shrm.org/resourcesandtools/legal-and-compliance/state-and-local-updates/pages/cal-workers-comp-bars-claim-that-bullying-led-to-suicide.aspx