Georgia Issues Ruling Against Worker In COVID Claim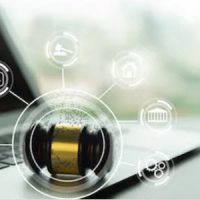 The Georgia State Board of Workers' Compensation recently heard a case involving a jail worker who contracted COVID and died of the illness shortly after an inmate also caught the disease. The Georgia SBWC denied the workers' claim on the grounds that she failed to prove that her employment was the proximate cause of her illness.
Since it is very difficult, if not impossible, to prove where you caught an illness, some states have written laws requiring workers' compensation insurers to accept workers' compensation claims arising from Covid-19-related illness and death claims. Georgia is not among the states requiring insurers to accept Covid-19 related claims.
In this claim, the Administrative Law Judge from the State Board of Workers' Compensation found the claimant failed to prove that her illness resulted from exposure at work. While not completely barring COVID-19 claims, placing the burden on the worker to prove how and where they acquired an illness acts as a practical bar to these claims. If you have one school-age child in your home, you can bet that the insurer will claim you caught the illness from them.
What does this mean moving forward? 
The judge did not issue a ruling as to whether or not COVID injuries were compensable under our state's workers' compensation rules. Nonetheless, it made it clear that such cases would require the claimant to "prove" where they got the illness. In a case like this, where it may be impossible to "prove" how you acquired an illness, it could act as a bar to any COVID claim against an employer.
In the case mentioned above, the judge ruled that the employment duties of the prison worker did not bring them into contact with prisoners on a regular basis. They essentially ruled against the claim because the worker was not able to tip the scales of probability in their favor despite having an expert witness testify that they "probably" got the infection at work.
Other claims may not be so easy to dismiss, yet there is still a substantial risk to workers who work in close contact with others. Employers are still required to provide PPE and keep their employees safe on-premises. So while it may be difficult to win COVID claims, they are not impossible to win.
Talk to a Decatur, GA Workers' Compensation Attorney 
O'Connell Law Firm represents Decatur workers in workers' compensation claims. Call today to learn more about how our Decatur workers' compensation lawyers can help.