Georgia Throws Out Lawsuit Filed By Family Of Walking Dead Stuntman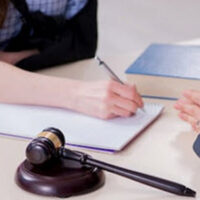 The State of Georgia has tossed a lawsuit filed by the family of a stuntman on the hit TV show The Walking Dead. It was determined that Georgia's workers' compensation statute (WCA) barred claims against the production company. Stuntmen are not necessarily employees of the production firms that they work for. Often, they are considered independent contractors. Independent contractors are not covered under Georgia's workers' comp statute. However, the judge ruled that the stuntman was an employee of the production company and hence, the family's sole remedy was to seek recovery under the workers' comp policy.
The employee's status: Employee or independent contractor? 
The case boiled down to whether or not the stuntman was an independent contractor or an employee of the production company. The defense filed two motions for summary dismissal, but the judge denied them stating that the worker's employment status was a matter for the jury to determine. When the matter went before the jury, the jury determined that the worker was an independent contractor—not an employee—and this should have allowed the case to move forward. A subsequent ruling countermanded the jury's decision. The plaintiffs said that they believe that the decision was wrong and intend to appeal.
What is an independent contractor? 
The definition of independent contractor varies from state to state. For instance, in California, certain workers are presumed to be employees of an employer unless the employer can prove that the worker is an independent contractor. So the law defaults to an employee. In Georgia, there is no presumption that a worker is an employee and the matter is left for the courts to determine.
In this case, the defense was able to convince the appeals court that the jury erred in their decision and vacated an $8 million award in the plaintiff's favor. The family will appeal the decision, but everything rides on the deceased worker's status.
Independent contractors, by definition, have control over how a duty is performed and the time at which is performed. In cases like this, production companies exist in a gray area. The employee was required to be on set while the shooting was taking place. That means that the employer had control over when the job was done. In this case, that was enough to prove that the worker was an employee of a company and not an independent contractor.
A completely separate question is whether or not the employer legally classified the worker correctly. If the worker is retroactively considered an employee, then his estate may be entitled to employee benefits such as overtime and more.
Talk to a Decatur, GA Workers' Compensation Attorney 
If your employer's insurer is paying hardball and refuses to pay out after your on-the-job injury, call the Decatur workers' compensation attorneys at O'Connell Law Firm today, and we can begin building your case immediately.
Resource:
propertycasualty360.com/2021/03/22/appeals-court-tosses-8m-verdict-in-walking-dead-stuntmans-death-414-198987/?slreturn=20210329142314