FedEx And Workers' Compensation In Georgia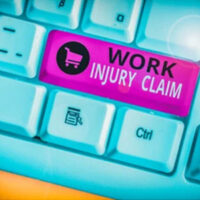 FedEx is one of the biggest delivery companies in the world, with over 570,000 employees.  Its business is divided into several different segments, including FedEx Express, FedEx Ground, FedEx Freight, and FedEx Logistics.
Most people are familiar with FedEx's Office, Print, and Ship Centers. There are locations across Georgia. But behind the scenes there are many other workers helping to keep packages and letters moving through the supply chain. Their job titles include Package Recovery Agents, Package Handlers, Maintenance Techs, Operations Managers, Material Handlers, Customs Trade Agents, Forklift Operators, and Warehouse Workers.
When one of FedEx's workers suffers an on-the-job injury in Georgia they are entitled to medical benefits under the Georgia Workers' Compensation Act. After reporting their injury to a supervisor they should be given the option to select a doctor from a list called a panel of physicians. The first doctor that an injured worker sees will often be from an urgent care clinic like Nova Medical Centers or Concentra Medical Centers. However, there should also be orthopedic specialists available as options on the panel.
FedEx workers' compensation claims are usually managed by a servicing agent called Sedgwick CMS. The injured FedEx worker may be contacted by a claims adjuster at Sedgwick at the beginning of the claim. The Sedgwick claims adjuster may investigate a claim and may request to get a recorded statement from the injured worker. Sometimes, a claims adjuster may decide to deny a claim. Denials can happen for any number of reasons. Even if a claim is denied, a FedEx worker still has the right to pursue workers' compensation benefits. If the FedEx worker decides to hire an attorney, the attorney can request a hearing in front of a judge at the Georgia State Board of Workers' Compensation.
If a FedEx worker's claim is not denied, and he or she is able to treat with an authorized workers' comp doctor, that doctor will then have to assign a work status. The doctor has the option to send the worker back to their normal job duties at FedEx, to take the worker completely out of work, or to assign the worker some restrictions like no lifting over 20 pounds or limited standing or sitting.
If the authorized workers' compensation doctor says that the FedEx worker is unable to work, then they will be entitled to income benefits once they have been out of work for more than seven days.  If the doctor gives the employee restrictions, then their entitlement to workers' comp income benefits will depend on whether or not FedEx has suitable light duty work to offer. These situations can become complicated, especially if the worker contends that a suitable light-duty job is not really being offered.
If you work for FedEx and have been hurt on the job, you can call the O'Connell Law Firm today for a free consultation to discuss what workers' compensation benefits you may be eligible to receive.