How A New Georgia Law Will Lead To Increased Workers' Comp Benefits For Some People In The State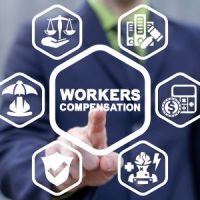 According to a report from ALM PropertyCausalty360, a new Georgia law—which took effect on July 1st, 2022—should result in increased workers' compensation benefits for injured workers in our state. State lawmakers have increased the statutory maximum weekly workers' comp benefit for temporary total disability and permanent partial disability by $50.00 per week. Within this article, our Decatur workers' compensation attorneys discuss the most important things you should know about how Georgia's new law will increase work injury benefits for some people in the state.
Georgia Governor Signed HB 1409: Increased Maximum Workers' Comp Benefit 
Earlier this year, Georgia Governor Brian Kemp signed House Bill 1409 (HB 1409) into law. The legislation increases the statutory maximum benefit in Georgia. As of July 1st, 2022, the maximum weekly workers' compensation benefit for temporary total disability and permanent partial disability is $725.00. For reference, the previous maximum benefit was $625.00 per week. Other maximum statutory workers' comp benefits are also rising. Specifically:
The maximum weekly benefit for temporary partial disability benefits is now $483.00; and
The maximum benefit available for a surviving spouse with no dependents through a workers' comp wrongful death claim is now $290,000.00
The Change Affects Workers Making at Least $1,012.50 Per Week 
In Georgia, workers' compensation benefits for wage replacement are paid at a rate of two-thirds a claimant's average weekly wage—subject to state minimum and maximum statutory benefit amounts. For workers who earned at least $1,012.50 per week in average wages prior to their injury, the legislation could have an effect on their benefits. Any person making more than $1,087.50 in wages would not be capped by the statutory maximum.
However, they would receive $50.00 per week more in workers' comp benefits as of July of 2022 than they would have under the prior system. It is a significant change for many families in Georgia. It could mean as much as $2,600.000 in additional workers' comp benefits for wage replacement over the course of an entire year.
 No Direct Impact for Injured Workers Receiving Less Than the Maximum Benefit 
The majority of people who are currently receiving workers' compensation benefits in Georgia are not receiving the statutory maximum rate. Injured workers who get less than the statutory maximum benefit will not see their workers' comp benefits change as a result of this law.
 Set Up Your Free Case Review With Our Decatur Workers' Comp Attorney Today
At O'Connell Law Firm, our Decatur work injury lawyers are standing by, ready to help you maximize your workers' compensation benefits. If you have any specific questions or concerns about temporary disability benefits, we can help. Contact us today for your free, fully private case review. With a legal office in Decatur, we handle workers' comp claims throughout the area, including in DeKalb County, Fulton County, Clayton County, Henry County, and Rockdale County.
Source:
propertycasualty360.com/2022/07/18/new-law-could-mean-bigger-workers-comp-payouts-but-lawyers-and-insurers-arent-worried-414-224792/?slreturn=20221002120636