Integrated Approaches To Workers' Compensation Could Be The Future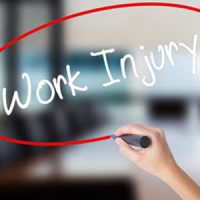 Carisk Partners, which offers workers' compensation insurance to companies seeking to insure their employees, is developing a new approach to workers' compensation services and coverage. They believe that treating the whole worker, not just the workers' injury, is the key to a healthy and happy worker. They consider not just the injury and its effect on the worker's employment, but the social and emotional concerns of the worker. Their strategy is applied to catastrophic, acute, or complex injuries that occur on the job.
Carisk has created Pathways 2 Recovery (P2R), a patient-centered approach to workers' compensation and medical services provided to employees by employers. The "2" represents the idea that this system will become the industry standard in years to come.
What's next for injured workers? 
Workers' compensation isn't a fun system for anyone to navigate and it isn't supposed to be, at least according to perhaps outdated logic. Workers often find themselves battling their employer's insurance company to get the compensation they're entitled to under the policy. The insurance companies force them to prove every element of their case while simultaneously checking each exception with invasive testing to determine if your injuries were inflicted by alcohol, illegal drugs, or were a preexisting condition. In other words, your standard workers' compensation claim is anything but patient-centered. The insurance company has a vested interest in denying valid claims and forces workers into litigation to prove their cases. Anything other than that would be a major improvement over the current system.
What is an integrated approach? 
Workers don't just suffer physically from injuries sustained in the workplace, they very often suffer emotionally and psychologically too. While workers' compensation often pays out claims related to surgeries and other physical remedies, it can be more difficult to get covered for things like PTSD which are often an element of injury when it comes to serious work-related injuries. In cases where workers find it difficult to go back to the place where they were seriously or catastrophically injured, the employee has little choice but to quit their job and go somewhere else. The good folks at P2R are hoping to integrate psychiatric health services with physical injuries to ensure workers covered under their plan feel safe once they're back on the job.
Will this become the new normal? 
The folks at P2P who developed this approach hope it will become the new industry standard for providing workers' compensation services. The insurer is responsible for coordinating the worker's care with various health care providers. Their approach is to ensure trust between patient and doctor, ensure that the patient is treated for psychiatric consequences of a severe injury, and has access to everything they need.
While it's nice to believe all workers would be afforded these services, it is likely that only workers who were severely injured, required lengthy rehabilitation, or had complex cases would be afforded this quality of care. Nonetheless, it's certainly a step in the right direction.
Talk to a Decatur, VA Workers' Compensation Lawyer 
If you're injured on the job and your employer's workers' compensation insurance won't pay, call the Decatur workers' compensation attorneys at O'Connell Law Firm today to learn more about how we can help.
Resource:
riskandinsurance.com/sponsored-these-catastrophic-workers-comp-cases-reinforce-the-need-for-an-evolved-workers-compensation-2-0-approach/