Is Sound Destroying Your Health?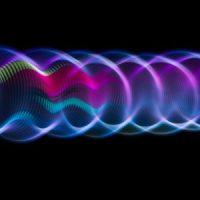 According to a recent book, employees are subjected to regular-type sounds on a daily basis that range from a co-worker talking about their day to the pinging notifications from a cell phone notifying them of text messages from a friend. While these sounds aren't associated with occupational hazards, there is at least one individual who believes they should be. Please note, that these are not necessarily extremely loud sounds. They are simply accrued sounds from densely populated spaces. In fact, every time you run your lawnmower, you may be doing some damage. Gardeners, for instance, who work on lawnmowers all year will show real hearing loss after a period of time.
For a worker to file a claim based on hearing loss, they would need to prove that their hearing was reduced by some occupational hazard. While hearing loss can occur due to protracted exposure to loud noises, this is something else entirely. The author is saying that even routine noises can damage the parts of our brain that process sound (if not the ears directly).
Understanding the argument 
OSHA identifies levels of "safe noise" that will not cause physical damage to your ears. However, one researcher believes "safe noise" may not be safe at all. While safe noise won't physically damage your eardrums, it can make the part of your brain that processes sound less effective. In other words, it damages your ability to perceive sound, even sounds you're straining to hear. Our brain then discounts these ambient noises as irrelevant, but in fact, many other noises are sieved out along with them. This can produce cognition that attempts to subdue the aural assault of white noise by eliminating it. This can result in us being less engaged with our environment.
For example, if you could hear the sound of your own blood moving through your body, it would make your hearing less effective overall. Our brains sieve that noise out allowing us to focus elsewhere. Nonetheless, we are bombarded with other sounds. Unlike our eyes, which we can control and focus, our ears pick up sounds from all over the place whether we like it or not.While the study is revolutionary in its implications, it will not create an aftershock in the law anytime soon. In other words, you will not be able to sue an annoying coworker because they told you about their date the night before on the basis that it is damaging your brain's ability to perceive sound. Further, workers' compensation claims based on exposure to white noise are decades away from compensation, if it ever happens.
The author insists, however, that the damage is real and that the effects have consequences. However, there appears to be no way to prevent white noise from occurring in offices or anywhere else.
Talk to a Decatur, GA Workers Compensation Attorney 
Hearing loss based on exposure to loud noise can be compensable under Georgia workers' compensation law. Call the Decatur workers' compensation lawyers at O'Connell Law Firm today to schedule a consultation and we can discuss how to pursue your claim.
Source:
kiplinger.com/personal-finance/careers/604010/now-hear-this-workplace-noise-isnt-just-annoying-its-downright