First Responders Commit Suicide More Often Than General Public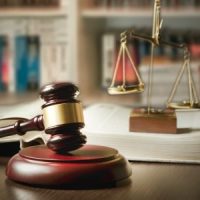 Studies have shown that first responders and firefighters die by suicide more often than the general public. It is widely believed that their job leaves them with Post Traumatic Stress Disorder (PTSD) and depression resulting in ongoing psychiatric affliction. First responders have stated that the job has left them with PTSD and sights, sounds, and even smells can trigger panic, depression, and anxiety. First responders suffer from PTSD and depression at rates several times that of the general public.
Understanding the problem 
Psychiatric or psychological injuries that occur on the job are generally not compensable under Georgia's workers' compensation system unless there is a co-occurring physical injury. Unfortunately, this results in many first responders tending not to get the help they need for PTSD and related conditions acquired on the job. For those who are experiencing debilitating symptoms, they would have to pursue psychiatric services independently and will not receive workers' compensation benefits for extended periods of incapacity. This leaves a lot of first-responders without the help they need. This results in a greater risk of suicide than the general population.
Georgia lawmakers have proposed a bill that would allow first responders to file PTSD and similar psychological claims without any physical injury against workers' compensation insurance policies. The rule would only apply to first responders.
The situation has come to a head as the families of first responders discuss the suicides of their loved ones. In some cases, former first responders felt trapped between losing income by taking time off from work and being able to afford the level of care they needed.
Meanwhile, the pervasive stigma surrounding mental health and asking for help is also contributing to the problem. The state believes that by offering mental health-related compensation to Georgia first responders, it may help prevent a number of the suicides associated with the profession.
What is PTSD? 
Many years ago, soldiers returning from war were said to have "shell shock". Today, the condition is known as post-traumatic stress disorder. It is characterized by recurring or reliving traumas of the past in the present day. Those who suffer from PTSD or complex-PTSD have recurring nightmares about traumatic events, forced to relive the experience over and over. They cannot control the direction their thoughts take. Once an association is triggered, it may have a mind of its own. Those who suffer from PTSD tend to avoid triggers that cause PTSD attacks or panic attacks. EMTs and first responders cannot do that. The extent of the damage caused by PTSD can result in memory loss, depression, and pervasive anxiety. Those with the condition tend to isolate themselves from others because they don't want to have an attack in front of people. They have mood disturbances, difficulty concentrating, and difficulty sleeping. It is a real disorder that may not have a physical injury. The cost of not compensating these injuries is too high.
Talk to a Decatur, GA Workers' Compensation Attorney 
O'Connell Law Firm provides workers' compensation litigation services to injured workers in Decatur, GA. Call our Decatur workers' compensation lawyers today to set up a free consultation and we can begin pursuing your compensation today.
Source:
gpb.org/news/2022/02/08/suicide-epidemic-killing-georgias-first-responders-help-lawmakers-slow-in-coming