Federal Inspections Turn Up Dangerous Conditions At Dollar General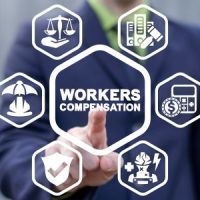 Why do you hear about Dollar General in the news? The Tennessee-based dollar store chain has been the subject of many Georgia workers' compensation claims by employees who have been injured on the job. Dollar General's injured workers in Georgia are targeted by robbers or assaulted by members of the public.  Dollar General has been accused of not paying for security to protect the workers.
Dollar General has a new employee safety problem.  Dollar General was the subject of an Occupational Safety and Health Administration (OSHA) investigation.  Following the investigation, OSHA proposed more than $3.6 million in penalties against 55 locations across the U.S. including Georgia. The inspections revealed that employees were routinely subjected to hazards including obstructed exits, unstable stacking of boxes, and more. Such hazards place employees at increased risk of injury.  Dollar General is "self-insured" for workers' compensation in Georgia.  Our attorneys have extensive experience handling Georgia workers' compensation claims against Dollar General as a result of the workplace accidents which occur in their stores.
An OSHA spokesperson did not spare the vitriol in his rhetoric. He characterized Dollar General's violations as "willful" and in some cases "repeat" violations. An Atlanta OSHA spokesperson said Dollar General's conduct shows a blatant disregard for the safety of their employees.
Dollar Generals can often be found in residential neighborhoods. There has been increased awareness concerning security issues for on-the-job workers. Some have been killed on the job by armed robbers.  Others have been injured by upset customers.
Your employer's obligation to your safety 
Georgia employers with three or more employees are required to purchase workers' compensation insurance to protect their employees if they are injured on the job.  Injured Dollar General employees in Georgia can recover 2/3 of their average weekly wage and payment of up to 400 weeks of their medical expenses.   Workers' compensation is the exclusive remedy for injured workers.  That means that the workers' compensation law prevents employees from filing personal injury lawsuits against their employers for injuries they sustained on the job, even if the employer is negligent. However, an injured can file a workers' compensation claim against their employer and file a personal injury lawsuit against a third party if the third party caused the injured workers' workplace accident.  The most common scenario in which this occurs is when an employee is driving as part of their job duties and is injured in a motor vehicle accident caused by the negligence of a third party.
OSHA can be called in on behalf of employees to ensure that federal safety regulations are being followed by employers. OSHA investigations save lives. In the case of Dollar General, there were obstructed electrical sockets increasing the risk of a fire hazard, blocked doorways increasing the difficulty of escape, and boxes stacked improperly, increasing the risk of injury and more obstruction.
OSHA conducted an investigation of several Dollar General outlets and determined that these violations placed workers in jeopardy. They are proposing fines against the individual outlets that total over $3 million. Each store was fined an average of $400,000.
OSHA will also expect that the Dollar Generals propose some kind of plan to prevent the matter from occurring again. In some cases, this is Dollar General's second citation.
Talk to a Decatur, GA Workers' Compensation Attorney 
O'Connell Law Firm represents injured Georgia workers in workers' compensation claims against Dollar General.  Call our Decatur workers' compensation lawyers today to schedule a free consultation and we can begin pursuing your compensation today.