Lawsuit Filed On Behalf Of McDonald's Employees Seeks Safety Measures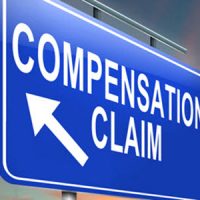 Legislation that is often used to shut down strip clubs that become too raucous is being employed by Chicago-area McDonald's workers. The lawsuit is not seeking money damages but is an effort to enforce public health recommendations that have been set forth by health officials. The workers claim that Chicago-area McDonalds' are not abiding by these regulations and placing their employees in danger. Such demands include the provision of clean masks among other things.
The same strategy was used in a case against a meatpacking plant, but proved unsuccessful. However, proponents believe that the McDonalds' lawsuit has a better chance of succeeding because fast-food employees interact with the public while meatpackers do not. Business advocates fear that such a lawsuit could unleash a flood of other lawsuits that harm businesses. It also means that employers who are not in compliance with health codes could be sued by employees or forced to honor claims related to workers' compensation.
Meanwhile, workplace safety issues are generally handled by OSHA. However, virus shield provisions make it difficult for such cases to move forward. Plaintiffs hope that by moving the action into the domain of a public health crisis, they can essentially revoke OSHA's jurisdiction over the case.
In Chicago, four lawsuits were filed against OSHA, but OSHA declined to inspect any of the McDonalds' sites.
OSHA doesn't consider this their problem 
Part of the issue is that OSHA doesn't consider this to be their problem, but still has authority over the complaints. OSHA has yet to issue any standards on workplace safety requirements post-pandemic and has been lax about enforcing standards that do exist, according to the lawsuit. Meanwhile, OSHA is not used to visiting McDonald's. They are used to visiting factories where workplace safety hazards come in the form of dangerous conditions and complex machinery. The plaintiffs hope to sidestep OSHA entirely. Instead of filing suit on the premise that this is a workplace safety issue, attorneys are instead filing suit under the public nuisance doctrine.
McDonald's insists that the facts favor them. They have issued a 59-page guideline to each of their franchises concerning public and employee safety. Lawsuits filed under the public nuisance doctrine require plaintiffs only prove that their employer interfered with the public good as opposed to proving where and how they contracted the virus. This could make COVID lawsuits much easier to file. On the other hand, virus shield statutes remain a significant barrier.
Talk to a Decatur, GA Workers' Compensation Attorney 
If you're injured on the job and your employer's insurer is giving you a hard time, you can hire an experienced Decatur workers' compensation attorney to expedite the litigation process and improve your chances of getting the compensation you're owed under the law. Call O'Connell Law Firm today to learn more about how we can help.
Resource:
insurancejournal.com/news/national/2020/05/26/569821.htm