OSHA Cites Dollar General For Repeated Safety Violations At Locations Across Southeastern United States, including In Georgia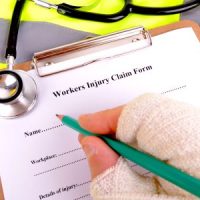 On November 1st, 2022, the Occupational Safety and Health Administration (OSHA) announced sanctions against Dollar General—the discount retail chain with a main headquarters in Goodlettsville, TN. According to the federal agency, Dollar General committed willful violations of workplace safety regulations. Here, our Decatur workers' compensation attorney provides a more comprehensive overview of OSHA's enforcement action against Dollar General.
Dollar General Fined $2.7 Million for Work Safety Violations in Southeastern Stores 
Last month, Dollar General was fined more than $1.6 million by the Department of Labor (DOL) for workplace safety violations. The company is now facing another, additional $2.7 million fine from the Occupational Safety and Health Administration. OSHA cites "willful" workplace safety violations at at least seven retail locations throughout the Southeastern United States, including in Georgia. Many different worker safety violations were noted, including several "willful" violations and several "serious" violations. Specifically, OSHA highlighted the following work safety problems:
Dollar General failed to mount fire extinguishers and make them readily accessible;
Dollar General stored boxes in front of electrical panels—a fire hazard;
Dollar General failed to properly mark emergency exits;
Dollar General mishandled electrical cabinets—exposing workers to electrocution risk; and
Dollar General failed to provide adequate handrails on stairs as required by law.
It is worth noting that Dollar General is a multi-billion dollar company. Large corporations such as Dollar General have a duty to take the proper precautions to protect their workers from unreasonably dangerous safety hazards.
 Not the First Time Dollar General has Faced Enforcement Action ($12.3 Million Since 2017) 
This is not the first time that Dollar General has faced federal sanctions for workplace safety problems. In fact, the company has been fined a total of $12.3 million since 2017 alone. Notably, in taking enforcement action against the large retailer, a representative for OSHA emphasized that this company has shown a history of putting "profits over their employees' safety and well-being."
 Retail Workers Deserve Safe, Fair Conditions 
Retail is generally not thought of as a traditionally "dangerous" job. That being said, retail workers face a number of different safety risks—particularly so when their employers fail to follow federal and state workplace safety guidelines. It is imperative that retail workers have access to safe and fair working conditions. A retail worker hurt on the job in Georgia has the right to file for workers' compensation benefits for medical care and wage replacement.
 Contact Our Decatur, GA Workers' Compensation Attorney Today
At O'Connell Law Firm, our Decatur workers' comp lawyers are skilled, experienced, and effective advocates for injured workers and their families. If you or your loved one was hurt while working at a retail store, we can help. Give us a call now or contact us online to set up your free, no commitment case review. From our law office in Decatur, we represented injured workers in DeKalb County and throughout the region, including in Stonecrest, Brookhaven, Dunwoody, and Tucker.
Source:
osha.gov/news/newsreleases/region4/11012022