OSHA Initiates Second Probe Into Amazon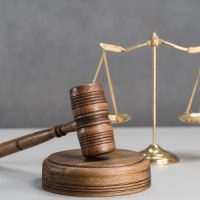 OSHA is taking a renewed interest in Amazon after three workers died in a New Jersey warehouse over the course of one month. Problems for Amazon continue to accrue as warehouses move to unionize across the country. Already, a Staten Island warehouse has voted to unionize and it looks like many more warehouses could move to do the same.
The reports coming from these warehouses are incredibly concerning. One worker suffered a stroke after being forced to stay against the threat of being fired for walking off the job. Another worker died during Amazon's Prime Day event. Eleven days later, another worker died at a NJ plant. Then, about a week later, another worker died. Causes of death in these cases have yet to be released. However, Amazon has a history of overworking their workforce, denying requests to go home, requiring workers to go back to work after suffering an on-the-job injury, and being more concerned with avoiding workers' compensation claims than protecting the health and wellbeing of their employees.
Amazon will likely claim that the deaths were a statistical anomaly and were all related to personal medical conditions that have nothing to do with their jobs. Amazon further maintains that they are deeply saddened by the passing of their workers and are cooperating fully with OSHA to investigate the situation.
One incident has a police report 
Details concerning two of the incidents are not available at this time. However, the third incident involved a police report. A worker was seriously injured after falling off a three-foot ladder and striking his head on an open loading dock. The worker was conscious when medical personnel arrived but died a few days later in the hospital. Initial indications appear to show that the worker worked in extremely high temperatures and could have passed out while on the ladder. Amazon characterized the accident as a personal medical condition.
What's clear is that Amazon takes a "deny and defend" approach to any injury that occurs in their warehouses. They will claim, without evidence, that the injury was related to a personal medical condition even when it occurs within the context of their employment. Filing workers' compensation claims against Amazon is difficult. Supervisors are trained to send workers back to work after injuries. They can then use the fact that the worker continued working as a pretense to deny their claim. For them, it's a game.
However, it's a game they're losing. Now, public outcry over the working conditions is making national headlines. Amazon continues to deny-and-defend blaming personal medical conditions for every worker injury. However, the death toll in Amazon factories is well higher than similarly situated warehouses across the U.S. Amazon is, in fact, working people to death. Now, workers are unionizing.
Talk to a Decatur, GA Workers' Compensation Attorney 
The O'Connell Law Firm represents the interests of injured workers in workers' compensation claims in Decatur, GA. Call our Decatur workers' compensation attorneys today to schedule a free consultation and we can begin discussing your next moves immediately.
Source:
nj.com/news/2022/08/3-amazon-workers-died-on-the-job-in-nj-over-past-month-osha-says.html