Postal Worker Faces Prison For Federal Workers' Comp Fraud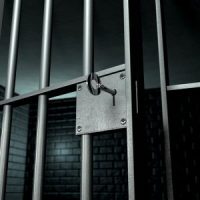 A former postal worker is facing ten years in prison and the forfeiture of over $700,000 in stolen funds after pleading guilty to defrauding his employer's workers' compensation insurer. According to authorities, the postal worker received workers' compensation payments for over eight years after reporting a back injury he sustained at work. The government accused him of failing to report other sources of income, failing to report improvements to his condition, and failing to report other accidents and injuries.
Understanding workers' compensation depositions 
Workers' compensation depositions are legal proceedings during which the "deponent" (the person who is testifying) is under oath. If you lie during a deposition, you can be charged with defrauding the workers' compensation system. In this case, the worker had his claim processed and accepted, but provided testimony under oath that he had never been involved in a car accident or injured his back prior to the workplace incident. That was a lie. The worker received federal workers' compensation benefits for at least 8 years during which he recovered between $2,000 and $4,000 per month. The same worker owned a garbage removal company and had an investment property in Pennsylvania that he failed to report. Video footage recovered by investigators revealed the worker doing yard work, carrying heavy boxes, and working on his racecar, all while claiming he was too injured to work. The workers' social media account showed images of him weightlifting, among other activities precluded by the back injury.
Would the worker have won his claim if he was honest? 
Yes. He didn't have to lie.  Under the federal workers' compensation system for postal workers, the injured would not have recovered 9 years' worth of illegal payments, but he may have been able to recover maintenance and cure benefits if the original injury had been made worse while he was on the job.  When you report a pre-existing injury, the insurance company and your employer will want to know exactly what that injury was and how it was aggravated by your work conditions. They insurance company wants to keep their financial obligation to the injured worked as low as possible since it was an aggravation of a pre-existing injury.  The insurance company will investigate your prior medical records to make sure your testimony matches the prior medical records.
The individual in this case is facing serious federal fraud charges. He will be required to repay all of the money he stole by lying, and he faces prison time for perpetrating the fraud over the course of nearly a decade.
There's no good reason to lie in a workers' compensation deposition.  The most important thing to remember in a deposition is to tell the truth.  An attorney can make feat arguments related to pre-existing injuries and the law can be on your side so long as you tell the truth.
Talk to a Decatur, GA Workers' Compensation Attorney 
O'Connell Law Firm represents the interests of those who have suffered work-related injuries. Call our Decatur workers' compensation lawyers today to schedule a free consultation and we can begin discussing your next moves immediately.
Source:
justice.gov/usao-mdfl/pr/former-postal-worker-pleads-guilty-defrauding-department-labor-732000-disability