Repetitive Stress on the Job: Occupational Diseases and Workers' Compensation in Decatur, Georgia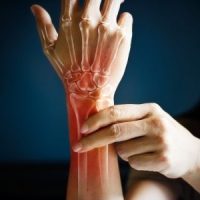 When we see or read about workplace injuries and accidents on the news and in the newspaper, most of the time the stories entail gruesome, unforeseen accidents that result in a tragic injury or death of a worker. However, random freak accidents and one-time safety failures that lead to horrible workplace accidents are not the only causes of injuries that happen in the workplace. Indeed, workplace injuries can be much more insidious than that. Many workplace injuries are caused, in fact, by gradual repeated exposure to workplace hazards that result in a litany of conditions that may become disabling. These gradually developing workplace injuries are called "occupational diseases" or "occupational injuries" and they can happen in a variety of jobs in pretty much every industry imaginable.
Occupational Diseases in Decatur – What are They?
Occupational diseases are work-related health disorders that develop over time as a result of direct exposure to a particular hazard on the job. Occupational diseases can present in many different ways, from lung and respiratory issues, to skin conditions, hearing loss or other loss of senses, cancers, repetitive injuries to the muscles and bones, such as carpal tunnel syndrome, and other diseases, disorders, and illnesses that develop from repeated exposure to a workplace hazard over time. Occupational diseases differ from workplace accidents in the sense that workplace accidents typically occur as an isolated catastrophic event, whereas occupational diseases don't occur after a particular event, but rather over a long period of time.
Occupational Diseases and Workers' Compensation in Decatur
When a worker develops an occupational disease, it may become severe enough to disable the worker from working their regular job. In that case, if the worker can show a causal connection between their condition of work and the occupational disease, that the exposure was a natural consequence of their job, that the disease did not occur as a result of exposure elsewhere, and that the occupational disease was a risk of the job and flowed from it as a natural consequence, then the worker may be eligible for Decatur workers' compensation benefits. Workers' compensation benefits for occupational diseases include the same types of important benefits as workers' compensation benefits for injuries resulting from catastrophic work accidents, and include wage replacement compensation, medical expense reimbursement, and other important benefits.
Help with Your Occupational Disease  Workers' Compensation Case in Decatur
If you are located in Decatur and were injured as a result of long-term exposure to a workplace hazard and you are now unable to work, it is important to speak with an experienced Decatur occupational disease lawyer. An experienced Decatur workers' compensation lawyer will review the facts of your unique case and will advise you as to your rights and options. The experienced Decatur workers' compensation lawyers at the O'Connell Law Firm offer a free and confidential consultation to learn about your case and to see if they can help fight for you. Contact the O'Connell Law Firm today and speak to an experienced Decatur workers' compensation lawyer about your case.