Why Do States Have Workers' Compensation Programs? A Primer on Why Workers' Compensation Makes Sense in Decatur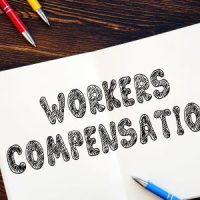 When most workers are injured in Decatur, they, fortunately, have the option to file for workers' compensation benefits. Workers' compensation benefits in Decatur include important benefits such as medical expense compensation for treatment of the worker's workplace injury, wage compensation for lost wages due to the time a worker must take off of work, rehabilitation training and other important benefits. But some Georgians may wonder why states have workers' compensation programs in the first place, rather than leaving injury treatment up to a worker's own insurance plan. Here's why the workers' compensation system just makes sense in Decatur, and what you should do if you are injured on the job in Decatur.
Decatur Workers' Compensation – A No-Fault System to Get Injured Workers Back on Their Feet
States implement workers' compensation programs primarily to get injured workers back on their feet. Thus, the goal of workers' compensation programs in most states is to help an injured worker heal from a workplace injury so that they can, ultimately, return to work. Importantly, workers' compensation benefits typically are only available for a limited time and up to a maximum amount, usually calculated as a percentage of the injured workers' regular wages. Thus, the system is not designed to keep a worker out of work forever, or to provide a windfall. Accordingly, in Decatur, Georgia workers' compensation laws, firstly, provide some financial protection for workers. Without Georgia workers' compensation benefits, many Decatur workers would have an impossible time both healing from a workplace injury and paying the bills. Secondly, in Decatur, the Georgia workers' compensation system operates as a "no-fault" system, meaning that an injured worker need not prove that the employer was at fault for their injuries in order to get compensation. This enables workers to get benefits without having to prove that the employer was negligent, which is a faster system than proving a case in court to obtain compensation under negligence laws, and is also cheaper. Thirdly, states implement workers' compensation laws to promote worker safety and the welfare of workers. Workers' compensation programs may incentivize employers to maintain safer workplaces for their workers. In addition, by providing a means of income for workers who are disabled from work due to an on-the-job injury, workers' compensation programs protect workers from suffering severe financial hardship while they are injured.
Help for Injured Workers in Decatur
If you have been injured in a workplace accident and you are interested in finding out about your rights and options to workers' compensation in Decatur, contact the experienced Decatur workers' compensation lawyers at the O'Connell Law Firm. The experienced Decatur workers' compensation lawyers at the O'Connell Law Firm offer a free and confidential consultation to learn about your workplace injury and to see if they can help fight to get you important workers' compensation benefits due. Contact the O'Connell Law Firm today and speak with an experienced Decatur workers' compensation lawyer about your rights and options for free.