Update: Direct Deposit with Sedgwick CMS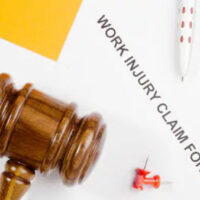 In previous blog posts we have noted that both Travelers Insurance and Gallagher Bassett offer direct deposit of weekly Georgia workers' compensation checks. This week we helped another client set up direct deposit – this time with Sedgwick Claims Management Services.
 Sedgwick has a short one-page application that you will need to complete to request initiation of direct deposit. The application asks for information regarding the bank account where you wish to have your checks deposited, including both the routing and account number. You will also be required to submit either a voided check or a bank letter verifying your account information when you return the application back to Sedgwick.
 If you have a workers' compensation claim that is being administered by Sedgwick CMS and need help setting up the direct deposit of your weekly checks, please contact us today. If your workers' compensation claim is being administered by a different insurance company, we can also help you to find out whether direct deposit is an option in your case.