Workers' Compensation Disputes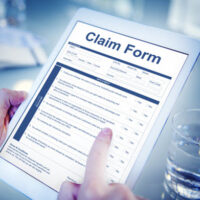 The O'Connell Law Firm, LLC represents injured workers in workers' compensation claims which have been denied or unreasonably delayed. In this article, we'll discuss common scenarios in which insurance companies will deny a claim or purposefully delay benefits.
Many of our clients contact the Firm because their claim has gotten tied up in the Georgia workers' compensation system.
until an administrative judge or arbitrator rules that the insurance company must pay the claim. By then, the worker may have suffered extreme economic distress in the form of unpaid bills, unpaid rent, and unpaid mortgage or car payments. The strategy is to outlast the claimant in the process and force the claim to go all the way through the review process before being ordered to pay. In the meantime, the insurance company can collect interest and profit from premiums.
Insurance companies employ claims adjusters who are constantly testing the legal boundaries of the Georgia workers' compensation system. The claims adjuster or defense attorney can do this by delaying or denying claims and forcing the injured worker to make the workers' compensation system respond.  Unfortunately, with the assistance of an attorney, many times the response from the State Board of Workers' Compensation is a half-hearted rebuke or worse still, a shrugging of the shoulders, and the insurance company continues to attempt to play the same game more often.
Examples of common insurance company tactics include:
Delaying or denying a claim without providing an injured worker a valid medical or legal reason for denying the claim
Using the injured workers' economic distress to leverage a low-ball offer (usually by delaying claims)
Refusing to pay or stopping payment on necessary medical procedures
Withholding benefits
Contact a Workers' Compensation Attorney in Georgia
These tactics are extremely damaging to individuals who support their families on their income.  If your employer's insurance company is playing games with your claim, hire an experienced Decatur workers' compensation attorney and fight back. The O'Connell Law Firm will ensure that you are compensated justly under the law.