Will the Coronavirus (COVID-19) Affect My Georgia Workers' Compensation Claim?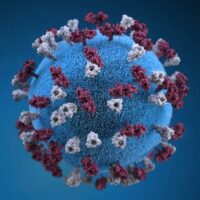 Several of our clients have reached out to us to ask whether the spread of the Coronavirus in Georgia and the various declarations made by the Governor and other government officials will have any effect on their ongoing workers' compensation claims. The answer is yes and no. The important thing to know is that anyone whose claim has already been accepted will continue to receive their weekly checks pursuant to the statutes and rules that govern the workers' compensation system. In addition, all authorized medical treatment will continue to be paid for by the responsible Employer/Insurer.
However, the State Board of Workers' Compensation, pursuant to orders from the Governor and the Chief Justice of the Georgia Supreme Court, has granted extensions of some normal deadlines which could prolong the resolution of some issues that are in litigation.
On March 14, 2020, Georgia Governor Brian Kemp issued an Executive Order declaring a State of Emergency due to the public health emergency from the spread of COVID-19 (commonly referred to as the Coronavirus).
On the same day, the Chief Justice of the Georgia Supreme Court issued an Order declaring a statewide judicial emergency. This Order grants relief to lawyers from certain deadlines that can be applicable to Georgia Workers' Compensation claims, including statutes of limitations, when to respond to discovery requests, and when to file an appeal.
The State Board of Workers' Compensation then issued its own order clarifying that these deadline extensions are applicable to Georgia workers' compensation claims through April 13, 2020.
The State Board of Workers' Compensation also issued a Notice that any hearings scheduled between March 16, 2020, and March 27, 2020, were being postponed. Mediations are still happening, but are being done by telephone. The Board is continuing to handle Petitions for Medical Treatment (PMTs), motions, conference calls, and any emergency situations during this period.
So, to summarize, the most important functions of the Georgia workers' compensation system are continuing largely uninterrupted. The biggest impact of the Coronavirus has been the postponement of hearings and the extension of certain legal deadlines. This means that some issues that are in dispute may take a little longer than usual to be resolved.