I was laid off because of the Coronavirus. Can I still receive workers' compensation benefits?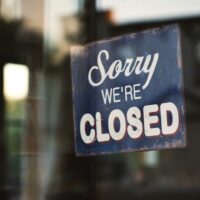 Across the country and here in Georgia, millions of people have lost their jobs due to COVID-19 (Coronavirus). Many people have asked us whether they are still entitled to workers' compensation benefits, even after they have lost their job.
To best answer this question, it is easiest to sort potential benefit seekers into two categories. The first category is workers who already had an accepted workers' compensation claim at the time they lost their job. The second category is people who have not yet filed a claim or who have not yet had their claim accepted by their employer.
If you were already receiving authorized medical treatment (paid for by your employer and/or their insurance company) your entitlement to that will continue, even after you have lost your job. Similarly, if you were receiving both medical treatment and income benefits at the time of your layoff, both will continue until you return to work or until your authorized doctor changes your work status.
However, things become less clear for those workers who were receiving authorized medical treatment at the time of their injury but were not receiving workers' compensation income benefits. These people had what is called a "medical-only claim." Their entitlement to payment of medical care will continue but whether or not they are owed income benefits is not always clear. If you were continuing to work up until the time you were laid off, your employer and insurance company will most likely argue that the reason you have been laid off is due to broader economic issues and not due to your injury. Making a claim for workers' compensation income benefits in this scenario will require a close examination of the facts and circumstances surrounding your termination.
If you were laid off before you made a claim for any kind of workers' compensation benefits, or before the employer and insurer accepted your claim for benefits, you can expect an uphill fight with the insurance company. Many insurance companies will take the default position that any claim that does not get filed until after a layoff is suspicious and should be denied. After practicing in this area of the law for so long we know that this is often not the case. In fact, many of the best and most loyal workers never file a claim or put off filing a claim because they are afraid to lose their jobs or don't want to hurt their employer. If you find yourself in this position – laid off before you even had the chance to file a claim, you may still be entitled to benefits. However, we recommend that you contact us immediately to discuss the specific facts of your case.