Worker Death Spurs Battle Between Facility And Contractor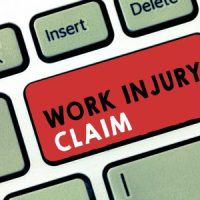 A worker's death has spurred a battle between two companies after the family alleged that his employer was responsible for a deadly barn collapse that caused him to be trapped in subzero temperatures. The worker's family filed a lawsuit against his company but the company denies their own negligence led to the incident. The company has filed a lawsuit against a cage-maker who they claim caused the collapse by failing to install the cage properly. They claim they have lost $21 million in revenue due to the cage-maker's negligence, the wrongful death claims, and related workers' compensation expenditures. The company also claimed that workers' compensation bars any negligence claims. However, the family claims the worker was an employee of an unnamed third company.
What will happen now? 
Several decisions need to be made. Firstly, was the worker an employee of the company or otherwise covered by a workers' compensation policy? If so, his family can recover death benefits from his employer. However, they would not be able to file suit against the employer. On the other hand, they could join the claim against the cage-maker who is a third-party that contributed alleged negligence to the matter. The family has yet to do so, but lawyers will file allegations first and ask questions later. If the proof isn't there, they can always voluntarily drop the claim.
It remains unclear whose liability contributed to the death. Chances are good that both companies contributed liability. The company that managed the premises failed to ensure the premises were safe prior to allowing a worker access to the danger. The company that built the cage allegedly failed to include fasteners that would have prevented the collapse in the first place. This caused considerable damage to their barn and will cost them money in workers' compensation premiums and/or personal injury claims.
Needless to say, when a barn collapses, it's someone's fault. It is either the fault of the company that managed the property or the company whose defective installation caused the barn to collapse. It is not the fault of the worker who accessed the barn. It appears that the family will be able to make a valid claim against one or the other company.
When one company claims that a worker is their employee, but the employee disagrees with the company, it's almost always the case that the worker knows which company is signing their paychecks. Liability issues can be clouded when companies purchase workers' compensation for contractors who work onsite. This can bar claims filed by contractors. The court will decide if the worker can file suit or not.
Talk to a Decatur, GA Workers' Compensation Attorney 
Injured on the job? We consistently produce positive results for our clients. Call the Decatur workers' compensation attorneys at the O'Connell Law Firm today and we can begin proving your claim to your employer's insurer.
Source:
stormlake.com/articles/egg-layer-rembrandt-denies-claim-in-workers-death/