Factory Fires All Too Common In America – Revisiting The I. Schumann & Co. Fire In Ohio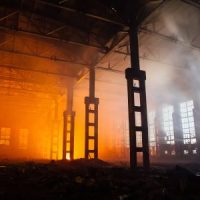 In the wake of the R.M. Palmer chocolate factory explosion that occurred in West Reading, Pennsylvania in late March, people all over the United States grapple with America's dangerous history of factory fires. The Palmer chocolate factory fire left seven factory workers dead and others seriously injured, sending a message across America about the dangers that hard-working factory workers encounter every day on the job. Indeed, factories are extremely hazardous places for workers, even when appropriate safety measures are put in place and followed. With extreme temperatures, heavy machinery and equipment, high speeds, heights, falling objects, and sharp tools to contend with, workers are often at the mercy of a fast-paced, dangerous environment for the duration of their shift. Couple this with machinery breakdowns, faulty gas lines, and other equipment and structural breakdowns, and you have a recipe for a massive workplace accident. However, the Palmer factory explosion is not the only recent workplace terror that has occurred in the United States in recent history. Indeed, just under two months ago another factory explosion rocked the American Midwest.
A Dangerous Day for Workers in Cleveland, Ohio
In late February, 2023, at around 3:00 p.m. in Akron, Ohio, a three-alarm blaze shook the I. Schumann & Co. metal alloy factory located in Oakwood Village in Cleveland, Ohio. Reports on the factory explosion are scant, and at least a week after the explosion, causes of the blast were still unknown to investigators and workers. In the blast, 13 workers were injured and one worker was tragically killed. The metal alloy factory itself also was significantly damaged in the explosion. The worker that was killed in the fire was Steve Mullins, a 46-year-old resident of North Ridgeville, Ohio. Investigations into the fire are ongoing, and investigators note that they do not believe that criminal activity was involved in setting the factory ablaze.
Justice for Injured Decatur Workers
Large-scale workplace accidents, such as the factory explosions here, are all too-common in the United States, and Decatur workers are just as much at risk for a workplace accident as workers in the Midwest and throughout the country. Individual accidents on the job are also a risk that Decatur workers take every day when they go to work, even in what seem to be safe workplace environments. The bottom line is that whether a Decatur worker is injured in a large-scale blast or an isolated incident, there are options for justice for most Decatur workers who are rendered too injured to work after a workplace accident.
The skilled and experienced Decatur workers' compensation lawyers at the O'Connell Law Firm help Decatur workers secure important Georgia workers' compensation benefits when they are injured on the job and cannot return to work. The Decatur workers' compensation lawyers at the O'Connell Law Firm offer a free and confidential consultation to learn about your workplace accident and to see if they can help you get Georgia workers' compensation benefits. If you have been injured on the job in Decatur and you need help with obtaining Georgia workers' compensation benefits, contact the O'Connell Law Firm and speak to an experienced lawyer about your rights and options today.
Source:
usatoday.com/story/news/nation/2023/02/20/13-injured-explosion-ohio-manufacturing-plant/11310027002/