Georgia Worker Sustains Head Injury At Insulation Manufacturing Job, Employer Fined $423,400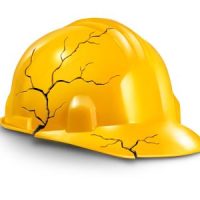 When most people go to work, they assume that their employer has taken measures to ensure a safe workplace, free of hazards and dangerous machines or tools that could seriously injure or kill hardworking employees. Especially in factory and manufacturing jobs, where workers are faced with workplaces that involve dangers such as slippery and uneven surfaces, fast-paced work, extreme temperatures, falling or moving objects, sharp and sometimes unwieldy tools, and heavy machines, workers trust their employers to implement best practices and safety protocols to ensure worker safety, and keep machines and equipment up the highest standard of care. However, the unfortunate truth is that that is not always the case. Employers in Decatur and all over the United States fail to keep workplaces safe, and expose workers to conditions that may lead to serious, disabling injury, or even death. Such was the case for a LaFayette worker who sustained a serious head injury at a Georgia insulation manufacturer. His employer now faces fines of over $400,000 for repeated safety violations.
The 21-year-old Georgia man was working for Bonded Logic, Inc., an insulation manufacturer, in Lafayette, Georgia, when he was caught in one of the manufacturing plant's rollers. He ultimately sustained severe head injuries and head trauma. Following the tragic accident, the United States Health and Safety Organization (OSHA) investigated, and found Bonded Logistics had seriously violated OSHA safety regulations. Specifically, OSHA investigators found that Bonded Logistics had "willfully failed to develop and use lockout/tagout procedures to prevent machines from sudden starts or movements during maintenance and did not control the release of stored energy while machines were serviced." OSHA also found that Bonded Logistics had violated other important safety regulations, and fined the company $423,400. It has now been revealed that OSHA had previously found Bonded Logistics in violation of safety regulations in 2018 and 2021, and issued violations for "lack of eye protection, machine guarding, housekeeping, and for issues with powered industrial trucks and confined spaces."
Help for Injured Workers in Georgia
While OSHA fines are a step in the right direction to correct safety violations and employers who fail to uphold required safety practices, they do little for the individual workers who suffer from preventable workplace accidents. The injured 21-year-old worker will see none of the $423,400 OSHA fine. However, there are options for most injured workers to get compensation under Georgia workers' compensation laws for things like wages, medical treatment, and rehabilitation when they are injured and are unable to work their regular jobs. In order to find out if you qualify for workers' compensation benefits in Decatur, it is best to reach out to an experienced Decatur workers' compensation lawyer.
The experienced Decatur workers' compensation lawyers at the O'Connell Law Firm offer a free and confidential consultation to learn about your workplace injury and to see if they can help you get workers' compensation benefits. Contact the O'Connell Law Firm today and learn about your rights and options for free.
Source:
insurancejournal.com/news/southeast/2023/03/10/711699.htm