Survivor of Palmer Candy Factory Explosion Recounts Harrowing Tale of Struggle in Vat of Chocolate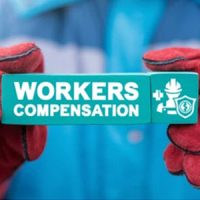 As reports continue to flood in, terrifying pieces of the tragic picture that made up the now well-known March 30 R.M. Palmer Co. candy factory explosion that left seven workers dead and at least eight others injured. According to local news reports, on the early evening of Friday, March 30, workers at the West Reading Palmer candy factory reported smelling a strong odor of natural gas and reported it to Palmer supervisors. The workers asked if they should evacuate and were told that an evacuation plan would need to be approved by the company's supervisors. Thirty minutes later, Palmer factory workers had still not been evacuated from the factory, and a massive explosion leveled the building, collapsing the second floor of the factory into the first floor.
Speaking to reporters, Palmer employee and worker at the West Reading Palmer factory during the blast, Patricia Borges, explained that after the blast, the factory building was engulfed in flames and the fire reached her, catching her arm and also engulfing it in flames. As the fire blazed on Ms. Borges arm, the floor gave way under her, and she fell into a vat of melted chocolate. The chocolate extinguished the fire that was burning Ms. Borges arm, but she broke both of her heels in the fall. When rescue teams hosed the scene with water, the chocolate vat filled with water and Ms. Borges was forced out of the vat and into waters below that had pooled on the factory's basement floor. The icy water continued to flood into the basement where Ms. Borges clung to a piece of plastic tubing and hung on for her life. Rescue dogs were ultimately able to indicate the location of Ms. Borges to rescue teams and she was eventually rescued from the terrifying and near-death scene. "She was severely hypothermic and banged up…absolutely confused," Ken Pagurek of Pennsylvania Task Force 1 noted, of Ms. Borges' condition upon rescue. "I think had they not gotten to her when they did, there was a very good chance the number of victims was going to be plus one."
For Ms. Borges, the road to recovery is a long one, as she will now require surgery on both of her feet. She now seeks justice for those who were injured and killed in the blast.
Justice for Injured Workers in Decatur
If you or a loved one has been injured in a workplace accident in Decatur, you may be entitled to Georgia workers' compensation benefits. Under Georgia workers' compensation laws, workers who have been injured on the job and who are unable to work may be entitled to wage replacement compensation, medical expense reimbursement, and other important benefits to get back on their feet. In addition, in Decatur, certain family members of workers who have been tragically killed on the job may be entitled to Georgia workers' compensation death benefits. To find out about your eligibility for workers' compensation benefits in Decatur, reach out to the experienced Decatur workers' compensation lawyers at the O'Connell Law Firm. The lawyers at the O'Connell Law Firm offer a free and confidential consultation to learn about your case and to see if they can help. Contact the O'Connell Law Firm today and speak to an experienced Decatur lawyer about your case for free.
Source:
cbsnews.com/news/survivor-pennsylvania-chocolate-factory-speaks-out-saved-life/