Family Files Lawsuit After Worker Dies Of COVID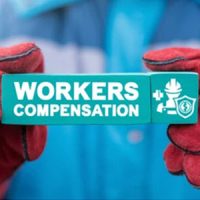 The family of a worker who was employed by the state's mental health department has filed a lawsuit against the government to gain access to records that they believe showed that the government was negligent. According to the complaint, the deceased worker was exposed to another employee who was showing signs of the virus all day long. The wife of the deceased worker has filed a lawsuit alongside a workers' compensation claim for death benefits. She wants to know whether or not the state knew that the individual was ill and still allowed him to come to work.
COVID-19 and workers' compensation 
Even health care workers had trouble filing workers' compensation claims due to COVID infections. This is largely because they could not "prove" where they got the infection from. If they could not prove they got the infection at work, then they could not prove that their employer was liable under the terms of the workers' compensation policy. Hence, these claims were routinely denied until states stepped in and started forcing the companies to process and satisfy these claims. With that kind of uncertainty surrounding employment benefits, a worker could have felt pressured to come to work even if they were exposing others to the virus. Most folks can't go one check without severely burying themselves in the hole.
Needless to say, but employees who are required to quarantine for 14 days should be compensated for the loss of wages. That's what the workers' compensation system is for, but insurers did not want to absorb the costs related to COVID claims and found a reasonable legal argument to avoid that responsibility. This forced some states to require the workers' compensation carriers to give workers the benefit of the doubt when it came to these claims. They could still investigate the claim, but they had to pay it first. If the worker was found doing backflips in his backyard while on 14 days quarantine, the insurer could always accuse the worker of fraud.
In this case, the deceased workers' claim is fairly solid, even by insurance company standards. Contact tracing led the state to Patient Zero, which led the state to the deceased worker. Anyone who came into contact with Patient Zero was tested. The deceased worker tested positive for COVID about ten days later and was ordered to quarantine in his home. Four days later, he was found dead in his home. The Department of Mental Health has denied his surviving wife's compensation benefits.
A lawsuit has been filed not only to force the DMH to pay up, but to order the release of thousands of unredacted documents related to the exposure of COVID-19 and Patient Zero.
Talk to a Decatur, GA Workers' Compensation Attorney 
The O'Connell Law Firm fights on the side of employees filing workers' compensation claims with their employer's insurer. It can be more difficult than it should be to prove your claim and sometimes, insurers act in bad faith. Call our Decatur workers' compensation attorneys today to learn more about how we can help.
Resource:
capecodtimes.com/story/news/2021/08/12/dmh-mental-health-center-lawsuit-covid-death-employee-brian-dailey/5539855001/