Georgia Man Charged With Selling Fake Workers' Compensation Insurance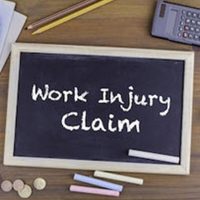 It's the oldest trick in the book. Trade money for a worthless certificate, real estate title, or share in an investment, take the money, and then run. In one case, a Georgia man is alleged to have sold several businesses thousands of dollars worth of fake workers' compensation insurance coverage leaving the businesses both bereft of money and workers' compensation. The incident was investigated by the State Board of Workers' Compensation. They say that the year-long investigation revealed that a 50-year-old Gwinnett County man used multiple business names to sell the fake coverage, all of which were run out of a single dwelling. The investigation was undertaken after some businesses reported that the man was selling fake insurance certificates. Meanwhile, the businesses were uninsured and were just supplying him with payments.
The man is facing seven felony counts of insurance fraud and one count of forgery.
What happens when a business is uninsured? 
If your employer does not have workers' compensation coverage, allows their coverage to lapse, or otherwise intentionally avoids paying workers' compensation coverage, the company itself can be charged with a crime, face substantial fines, and otherwise, be in a lot of trouble. Employers themselves can face up to a year in prison for failing to get workers' compensation coverage. Worst of all, perhaps, for the company itself, the workers are allowed to file a personal injury lawsuit against their employer if they do not have workers' compensation coverage. This means that the employee would not only be entitled to recover medical costs and lost wages, they would also be entitled to recover pain and suffering and reduced quality of life damages. In one case, the fake coverage cost a Georgia employer nearly $1 million to settle because they were uninsured.
Understanding Georgia law 
With few exceptions, all employers are required to provide workers' compensation protection to their employees. There is no way around this. Other states, like Texas, allow employers to choose whether or not to cover employees, but that comes with the risk of being sued directly. Georgia is quite strict when it comes to business operations and workers' comp insurance. The law is designed to protect employers just as much as it protects workers. By requiring businesses to have workers' compensation insurance, you create a situation where it is rare that an employee would have a right to sue under Georgia's law. Texas, on the other hand, allows employers to run the risk of being sued by not carrying coverage. These companies generally have other means of arbitrating workplace injuries.
So, as you can see, a company that was tricked into purchasing phony coverage stands a lot to lose in Georgia.
Talk to a Decatur, GA Workers' Compensation Attorney Today 
O'Connell Law Firm represents the interests of injured workers in workers' compensation claims. Call our Decatur workers' compensation attorneys today to schedule a free consultation and learn more about how we can help.
Resource:
fox5atlanta.com/news/officials-gwinnett-county-man-steals-thousands-in-fake-insurance-scam