Injured Worker Sues Railway For Negligence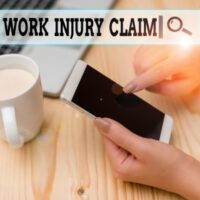 An injured worker has filed a lawsuit against a railway company after he was left seriously injured in a heavy machinery accident. The lawsuit claims that the company openly violated several safety regulations that would have prevented the accident from occurring. The 31-year-old plaintiff claims that the railway failed to provide employees with adequate training, allowed employees to ride on loading equipment (a violation of company policy and the law), and that railcars were not be used to transport employees around the railyard. According to the lawsuit, the plaintiff slipped and fell from a crane and was then crushed underneath the crane's tire. The plaintiff survived the incident but required the amputation of his leg and a pelvis reconstruction. The plaintiff's duties included assisting with trainloads and supervising workers operating heavy equipment.
Under Georgia law 
This incident occurred in Illinois, not Georgia, where one would imagine that employer immunity is not as ironclad as it is here. In Georgia, workers are essentially prevented from filing lawsuits against their employer, even in cases of gross negligence. This is not true of other states. However, Georgia wants to protect its businesses against lawsuits, so employees in Georgia are severely limited in how they can make an injury claim. Under Georgia's system, the aforementioned worker would be barred from filing a lawsuit against his employer despite the fact that several safety violations existed that made such an injury inevitable.
How Georgia handles negligent companies 
Georgia essentially punishes negligent companies through a system of fines and criminal prosecutions while still preventing individual employees from filing lawsuits against companies—even those that do not carry workers' compensation insurance. While most states allow employees to file lawsuits against companies that don't carry workers' comp insurance, Georgia would only require the employer to satisfy the back claim as it would have been had it been funneled through workers' compensation.
How to avoid workplace accidents 
The State of Georgia does less to inspire compliance with workplace safety regulations than other states. The total sum of fines and penalties that this company would have been assessed had it been in Georgia, would be only a fraction of the settlement a worker like the aforementioned would receive in Illinois. Because the worker is alleging gross negligence for failure to abide by established safety protocols, he is still allowed to pursue a lawsuit against his employer. Since his injuries are so extensive, resulting in the loss of a limb, and will likely prevent him from working ever again, one would imagine his settlement would be well into 7 figures.
Talk to a Decatur, GA Workers' Compensation Attorney 
Georgia forces all employee claims through the workers' compensation system. If you need help pressuring your employer's insurer to honor your claim, call the Decatur workers' compensation attorneys at the O'Connell Law Firm today to learn more about how we can help.
Resource:
lawfirmnewswire.com/2021/07/injured-worker-sues-railway-company-for-negligence-and-safety-violations/