Liberty Mutual, Travelers, And Hartford Workers' Compensation Cases In Georgia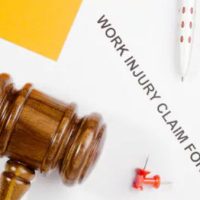 Every employer in Georgia that has at least three employees is required to purchase workers' compensation insurance. This insurance is meant to provide medical treatment and possibly income benefits should one of the employer's workers suffer an on-the-job injury.
Most workers going about their daily job duties are not even aware of which company provides workers' compensation coverage to their employer. However, once an injury happens, that worker will need medical treatment quickly and may also need income benefits if the injury prevents them from working. This is usually when the average worker finds out about workers' comp insurance for the first time. A supervisor may give them a phone number and tell them to "call the insurance" for a doctor's appointment. Or, if the employer reports the injury to the insurance company, a claims adjuster may call the injured worker directly.
Which insurance company an employer chooses can have a big impact on the outcome of the average worker's claim. Not all insurance companies are equal. There are some insurance companies that will fairly evaluate an accident and try to timely provide whatever benefits are owed. However, there are also other insurance companies that seem to just look for reasons to deny a claim. A denied claim leaves an injured worker in limbo, often with no way to get medical care and sometimes with no way to continue working and earn a living.
Sometimes it is easier to get a better outcome for a claim when the insurer is one of a handful of large national insurance companies. In general, claims against Liberty Mutual, Travelers Insurance, and The Hartford move faster than claims with some other insurance companies. These companies operate on such a large scale that they even have lawyers as part of their staff in Georgia. This means that even if a claim goes into litigation, these insurance companies can handle the contested issue with their own lawyers instead of having to hire outside counsel. This is usually good for an injured worker, since lawyers who work directly for an insurance company are usually most interested in simply resolving the issue, whereas lawyers hired from outside the insurance company are often most interested in dragging things out and creating a lot of paperwork so they can bill the insurance company more money for their time.
That being said, injured workers can encounter frustrating delays even when their claim is being handled by one of the big insurance companies like Liberty Mutual, Travelers, or The Hartford. Sometimes claims adjusters are overwhelmed with the number of claims they have been assigned. Sometimes they may forget to authorize physical therapy appointments or medication refills and other times they may forget to send out a weekly income check on schedule. Other times, an injured worker may be ready to settle their case but they are not sure how to settle or if they can. In these situations, hiring an experienced attorney who is familiar with the different insurance companies, their adjusters, and their lawyers, can be invaluable.
Here at the O'Connell Law Firm, we have handled countless cases against the biggest workers' compensation insurance companies in Georgia. We have experience with the adjusters and lawyers at Travelers, The Hartford, and Liberty Mutual. This experience is crucially important, especially when urgent action needs to be taken on a case, and knowing where to make the right phone call or send the right email can save an injured worker weeks or even months of delays.
If you have a Georgia workers' compensation claim with Travelers, The Hartford, or Liberty Mutual, call our Decatur workers' compensation attorneys today to discuss your situation, and we can begin litigating your claim and recovering your compensation.