Meat Packing Company Hit With OSHA Fines After 7 COVID-19 Deaths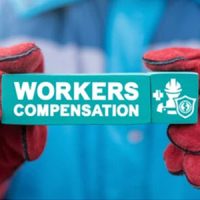 If you remember back during the COVID-19 pandemic, the meatpacking industry took out an ad in some newspapers stating that the supply chain was breaking and creating unfounded panic. Meanwhile, many of their workers were dying and contracting the virus due to unsafe conditions at the facility. Now one meatpacking company is facing OSHA fines and will have to implement infection control measures to avoid future fines.
In this case, OSHA filed the cause of action against JBS industries which operates plants in Colorado and Wisconsin. Between the two facilities, seven workers died of COVID-19 and more than 647 workers contracted the virus. The inspections only occurred at two facilities, but OSHA expects that the company will apply these remedial measures across all of its plants.
Meatpackers were among the most vulnerable workers during the pandemic with their employers allegedly imposing little or no safety guidance during the early stages of the pandemic. This led to several lawsuits filed against the companies related to these COVID-19 deaths. Among the complaints were that workers were showing up to work sick and not being sent home; workers were not given personal protective gear; and workers were working in close proximity to one another without wearing masks.
In some cases, this resulted in personal injury lawsuits being filed against the company. However, that would never happen in Georgia even if their supervisor made the crew lick infected tissues. Most states operate like this, but a few leave room to file personal injury lawsuits in cases where the negligence can be deemed "gross".
New measures will hopefully improve worker safety 
Part of the problem with the meatpacking industry is that workers are required to work in close proximity to one another on the line. In the beginning of the pandemic, there was broadscale confusion. Nonetheless, the CDC was recommending that workers remain 6 feet apart, wear masks, and stay home if sick. The meatpacking companies, meanwhile, were losing a massive amount of workers to sick days which was stalling production. With so many workers out sick, the companies were unable to keep up with production demands. This caused them to panic, announce that the supply chain was breaking, and hope for government support.
Instead, OSHA stepped in and determined that the supply chain issue was imaginary and the workers were out sick because they had been negligently exposed to dangerous conditions at their place of work. OSHA will now require the companies to hire an infection-control specialist who will provide the company with a set of procedures for dealing with COVID-19 should another spike occur.
Talk to a Decatur, GA Workers' Compensation Attorney 
O'Connell Law Firm represents the interests of workers who have been injured on the job and need to file a workers' compensation claim. Call our Decatur workers' compensation lawyers today and we can begin gathering evidence for your claim immediately.
Source:
fooddive.com/news/jbs-units-agree-to-infectious-disease-plan-in-osha-settlement/624646/