Power Company Pleads Guilty After Five Workers Die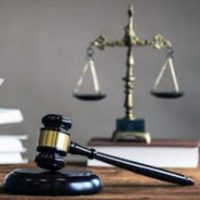 A Florida power company has pleaded guilty in federal court after an incident that killed five workers. The workers were attempting to remove slag from a furnace when an explosion resulted in the workers being showered with molten slag.
The facility consisted of four furnaces. One of these furnaces had become clogged with slag. Instead of shutting the furnace down to service it, the company had the workers spray down the area to cool the slag. This resulted in some of the slag coming loose and showering the workers with molten coal.
Federal law requires companies that work in dangerous trades to follow OSHA safety standards when performing work. In this case, the company was cited for failing to follow those safety procedures which ended up resulting in the deaths of five workers. The company was charged by the federal government with a class B misdemeanor, which is the only remedy available to authorities in worker safety prosecutions.
In the plea agreement, the company admitted that it willingly failed to hold a pre-job briefing concerning the work. It's unclear if the company simply couldn't find the proper procedure for performing the work, but what is clear is that the work was performed without the proper safety instruction. One of the main contributing factors to the explosion was the fact that the amount of coal entering into the unit was not reduced prior to servicing it.
Not much of a deterrent 
A Federal Judge ended up fining the company responsible for the accident $500,000.00. This is a pittance given that one willful act of negligence resulted in five avoidable deaths.
While the company's reputation may take a hit, this isn't the first time the company has been involved in worker deaths resulting from the same exercise. In fact, shortly after a similar incident in 1997, the company began doing the same work at the plant even after promising to stop.
The problem is obvious. It becomes a simple business decision to manage OSHA's fines and prosecutions versus the cost of properly training workers, giving them protective gear that is necessary to keep them safe, and ensuring that those who are qualified are doing the work. So if the costs related to OSHA fines are less than the costs related to worker safety, it's a simple business decision to pay off the fines when they occur.
For obvious reasons, the system we have contributes to worker deaths rather than preventing them. OSHA lacks the teeth to force companies into compliance and workers are prevented from filing lawsuits which would hit the companies where it hurts the most, their bottom line.
Talk to a Decatur, GA Workers' Compensation Attorney Today 
The Decatur workers' compensation lawyers at the O'Connell Law Firm represent the interests of injured workers in workers' compensation claims. Call today to schedule a free consultation and we can begin pursuing your recovery immediately.
Source:
justice.gov/opa/pr/florida-power-company-pleads-guilty-worker-death-case-incident-resulted-deaths-five-workers