Teacher Charged With Workers' Compensation Fraud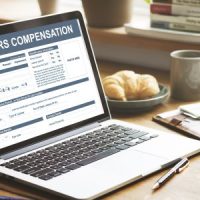 A lot of parents want their students to get a "real" education. This includes budgeting a home, paying taxes, and other things you will need to know to live in American society. However, these parents likely didn't expect their children to get an education on how to defraud the workers' compensation system. While having real-world applicability, it is also a crime for which you can be charged and even those who are suspected of committing fraud, often lose a lot of money defending themselves from the charges.
According to a recent lawsuit filed against a teacher, the teacher claimed that she was injured attempting to break up a fight between two students. She is now charged with filing a fraudulent claim and the fraudulent receipt of benefits. In this article, we'll discuss what happened.
What happened? 
The teacher was collecting substantial workers' compensation benefits from her employer, the school district, while simultaneously working as a real estate agent. That is a huge no-no. In almost every state, a worker who is on "total temporary disability" is required by law to report any improvements in their condition. Further, they are required to report any income beyond their workers' compensation benefits that they recover. In this case, the teacher did neither. Had she, her benefits would have been stopped immediately.
Can I work while receiving total temporary disability workers' comp benefits? 
NO! Here's why. You cannot simultaneously claim that you are too injured to work while working. That is fraud. Fraud is a crime. The crime of fraud happens when you lie in order to receive money that you would otherwise not be entitled to. Workers' compensation fraud is generally prosecuted by the workers' compensation board in the state. Chances are good that the teacher will not only have to pay back the money she recovered, but she will also be taxed with a fine, and even potential jail time.
HOWEVER, a worker who has two jobs and is injured at one job may be able to file a claim concerning the one job while simultaneously staying employed at the other job under certain conditions. For instance, if you work as an acrobat at the circus and injure your leg, you may still be able to work in an office. In that case, your circus employer would be required to pay your workers' compensation even though you are still employed in an office.
In other cases, you actually may be required to work while receiving workers' compensation benefits. If, for example, you are placed on work restrictions, an employer may offset the cost of providing benefits by offering you a light duty job. In Georgia workers' compensation, the employer would then have to pay the worker temporary partial disability (TPD) benefits, which is 2/3 of the difference between the worker's pre-accident average weekly wage (AWW) and the injured post-accident weekly earnings while working light duty.   
Talk to a Decatur, GA Workers' Comp Attorney Today 
If you've been injured on the job, the Decatur workers' compensation attorneys at O'Connell Law Firm will advocate tirelessly on your behalf to ensure you get the benefits you're owed. Call today to schedule a free consultation and learn more about how we can help.
Resource:
courant.com/breaking-news/hc-br-bristol-teacher-workers-comp-fraud-charge-20210924-o6lgnttgifhnfaa6elgofuc2na-story.html